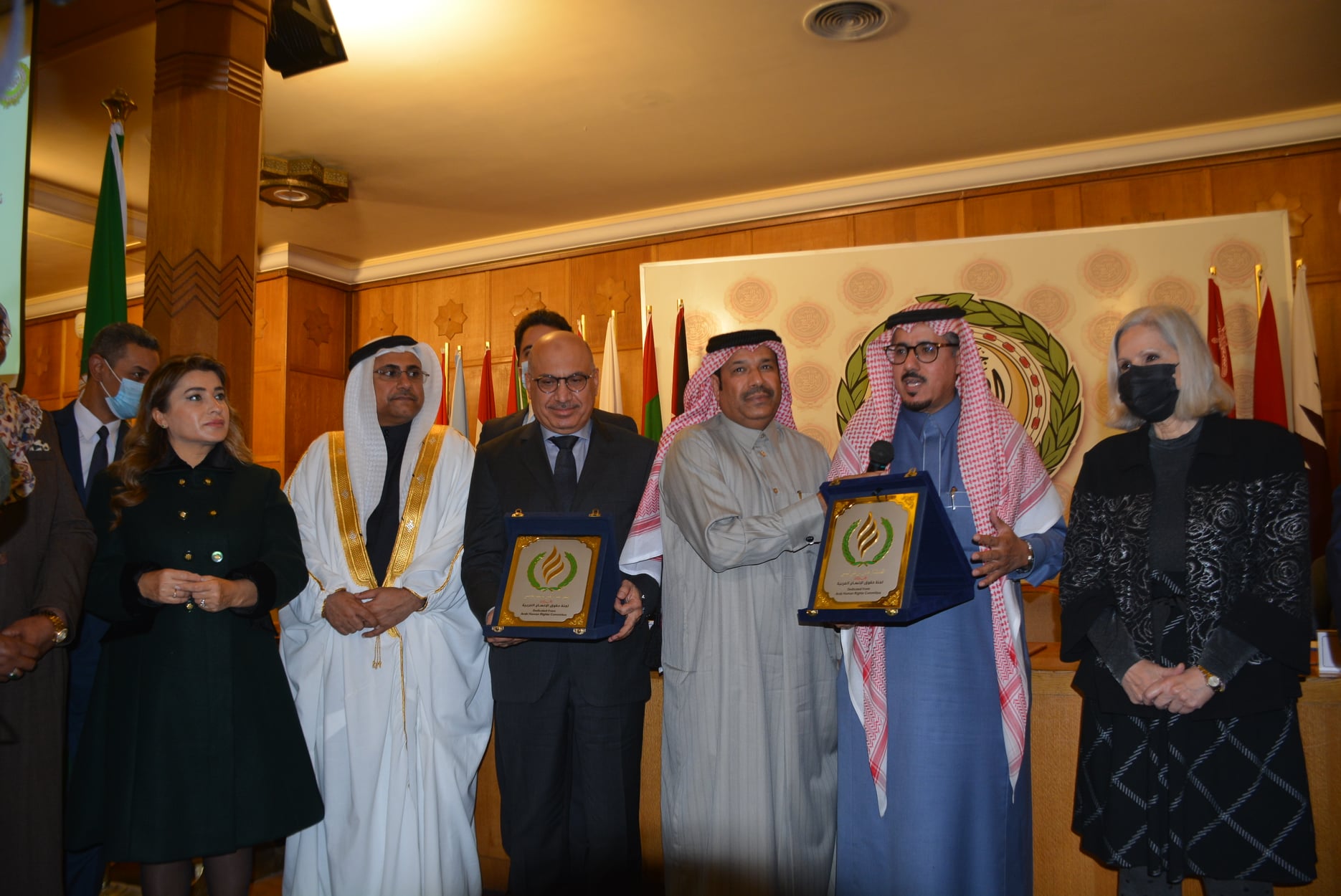 Arab League's Human Rights Committee honors member of Saudi Shoura Council
The Arab League's Human Rights Committee on Tuesday praised Saudi Arabia for its efforts to strengthen the mechanisms to protect human rights, as it honored its former president.
In the first gesture of its kind, Hadi Al-Yami, who is a member of the Saudi Shoura Council, was honored during a ceremony held on the sidelines of the committee's 18 session in Kuwait. The guests included Haifa Abu Ghazaleh, the Arab League's assistant secretary-general for social affairs, and Adel Al-Asoumi, the speaker of the Arab Parliament.

Jaber Al-Marri, the current president of the Arab Human Rights Committee, praised Al-Yami for his role in developing the work of the committee, and helping to create a culture of human rights in the region, the Saudi Press Agency reported.

In his speech during the ceremony in his honor, Al-Yami thanked King Salman and Crown Prince Mohammed bin Salman, saying: "This honor signifies appreciation for the Kingdom's role, as I was the Kingdom's candidate to chair this committee previously, which reflects the great support that I received during my presidency."

He added that his country was one of the first to sign and ratify the Arab Charter on Human Rights, and stressed the active part it is playing in strengthening the role of the Arab League and its mechanisms in protecting human rights.

What the Arab Human Rights Committee has achieved so far is an important step within the framework of the human rights process in the Arab world, Al-Yami said. The results of the committee's work reflect the interest of Arab countries in implementing the Arab Charter on Human Rights, he added, and the support of Saudi Arabia and the other Arab countries that are members of the committee for the promotion of human rights in the region.

Al-Yami said he hopes that the committee will continue its efforts and attract additional support.

"I hope that Arab countries join and ratify it so that the Arab system can keep pace with developments in the field of promoting and guaranteeing human rights in general," he said.