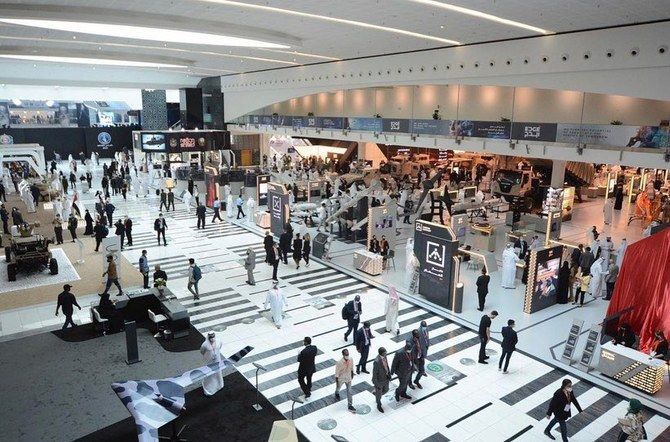 UAE's Strategic Development Fund to present HelioTech at IDEX 2023 
UAE-based aviation firm Helio Aviation Technologies focusing on designing and manufacturing aircraft is set to present its latest solutions at the International Defense Exhibition and Conference that kick-starts on Feb. 20 in Abu Dhabi.
UAE's Strategic Development Fund, the investment arm of Tawazun Council, has announced that HelioTech, one of its latest additions to its venture investment portfolio, will focus on the design and manufacturing of its own proprietary and unique vertical take-off and landing aircraft for commercial and security applications.

It said HelioTech will initially concentrate on the development and production of manned and unmanned single-engine helicopters using coaxial technology.

At the IDEX, which will run till Feb. 24, HelioTech will be showcasing a selection of its products for the non-civilian market at SDF's stand within the Tawazun Council pavilion, WAM reported.

"The launch of HelioTech is a significant step in advancing the UAE's aviation, defense and security industry and will contribute to the growth and diversification of Abu Dhabi's economy," said Tareq Abdulraheem Al Hosani, secretary general of Tawazun Council.

Tawazun Council is an industry enabler responsible for the creation and development of a sustainable defense and security industry in the UAE.

He added: "HelioTech aligns with SDF's mandate to invest in financially and strategically rewarding investments through partnerships which contribute toward the UAE's private sector and Abu Dhabi's technological capabilities."

The aircraft maker's new production and design plant is located in the Al Bateen Executive airport free zone.

Abdulla Naser Al Jaabari, managing director and CEO of SDF said that the launch is a testament to SDF's "confidence that advanced VTOL technologies will play a major role in future of the aerospace, mobility and defense industries."

"SDF is committed to positioning HelioTech as a leader in the industry, and as part of its strategic roadmap, business expansion and technological advancement, we will be integrating and creating synergies with some of SDF's current international portfolio," added Al Jaabari.

Al Jaabari further pointed out that SDF is also planning to partner with international industry players and investors to further expand and develop the business.