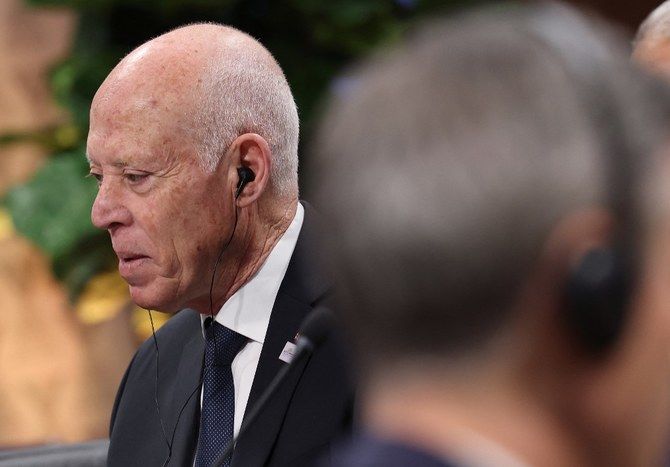 Tunisian politician's daughter urges UK to condemn his arrest
The UK has been urged to pressure Tunisia to release a leading politician imprisoned by the government who previously lived in London for 20 years.
Said Ferjani, 68, sought refuge in the UK from the regime of Tunisia's former leader Zine El-Abidine Ben Ali in 1989, having been detained and tortured for his political activities.

Ferjani, a senior figure in the Ennahda party, never applied for dual citizenship in the UK because of his determination to return to his homeland, which he did after the Arab Spring and the ousting of Ben Ali in 2011.

But Ferjani has since been targeted by the government of President Kais Saied, who has clamped down on opposition figures since altering the role of Tunisia's Parliament to consolidate his power in 2021. Ferjani was arrested on Feb. 27.

His daughter Kaouther Ferjani told The Observer that British politicians need to speak up on behalf of her father and, by extension, Tunisia's democratic future.

"The fact that he is now being held as a political prisoner under Kais Saied's regime is alarming and must be condemned by the international community," she said, adding that "the collapse of the country into a fascistic dictatorship (represents) one of the great tragedies of modern politics."

She said her father was interrogated and hospitalized shortly after his detention, having gone on hunger strike. He has yet to be charged with any offense.

"As a democratically elected politician and leading figure in Tunisian politics, my dad has played an instrumental role in promoting democracy and human rights in Tunisia since the Arab Spring," she added.

"His imprisonment, along with at least 16 other political prisoners this month — including politicians, journalists, and judges — is a blatant attempt to suppress opposition voices.

"Tunisia is heading down a very worrying path of authoritarianism and it is important that the UK speaks out strongly against this."

Saied's crackdown on dissent has seen a significant drop in popularity, which he in turn has tried to stem with populist rhetoric blaming undocumented black migrants for Tunisia's ills.

Last week, a large protest was held in the capital Tunis demanding the release of political prisoners, while the US State Department expressed concern at reports that charges had been leveled against Tunisian individuals for holding meetings with American diplomats.