Saudi Arabia's Social Development Bank launched the second Emirati-Saudi Productive Families Exhibition, held in Riyadh from Dec. 15-20.
Inaugurating the exhibition were Hessa bint Essa Buhumaid, Emirati minister of community development, and SDB CEO Ibrahim bin Hamad Al-Rashid.

The latter said the expansion of the Productive Families Support Program has enabled 150,000 Saudi families to enter the labor market with financing amounting to SR2 billion ($532 million), and has trained over 50,000 families in all Saudi cities.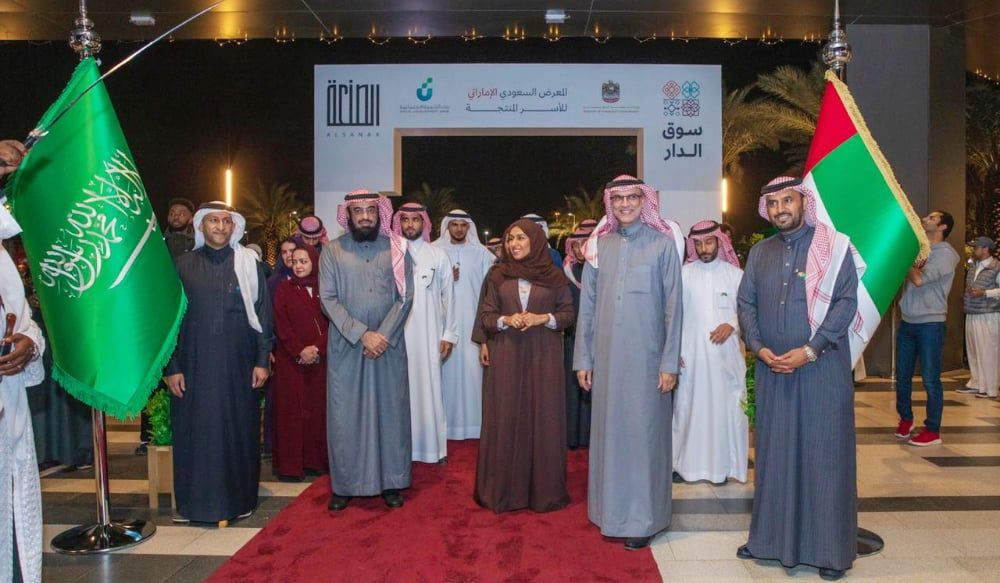 "The bank allows productive families to be present in the most important sites throughout the year and in all national events to sell their products and ensure the sustainability and growth of their projects," he added.
Buhumaid stressed the importance of such exhibitions in ensuring the financial sustainability of micro-enterprises, and the growth of their contribution to the two countries' economies.
"The support provided to productive families by the governments of the two countries followed a year-long cooperation," she said.
"Today, we are witnessing all our planning paying off and benefiting the owner of the project, all members of the family, and society."
The exhibition includes 30 pavilions for productive families from Saudi Arabia and the UAE. It also provides entrepreneurs and owners of small and micro-projects with financial services and development initiatives, as well as consultations with marketing and training experts at the Dulani Business Center, which is affiliated with the SDB.
The products of participating families include hand-crafted gold and diamond designs, antiques, fashion and medical products.