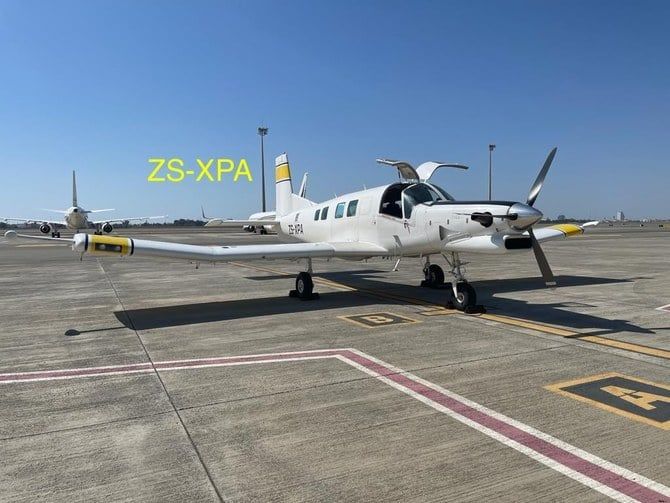 Saudi Arabia launches third aerial geophysical survey in Asir region
An aerial geophysical survey project, part of the Regional Geological Survey Program implemented by the Saudi Geological Survey, was launched recently in the Asir region, with the support and direct follow-up of Prince Turki bin Talal bin Abdulaziz, governor of the region.
SGS spokesman Tareq Aba Al-Khail said that the project, which is also one of the initiatives of the National Industrial Development and Logistics Program, aims to maximize the added value from the mining sector by gathering high-resolution and reliable geological data for the Arabian Shield.

Data will feed and enrich the content of the national geological database, and will be used to support mineral exploration, which will help in Saudi Arabia's economic growth and diversify its revenue sources. Data will also serve as a foundation for attracting investments in the mining sector, achieving one of the major goals of the Kingdom's Vision 2030.

Aba Al-Khail added that in conjunction with this national work, the SGS has called for a workshop to introduce the project, in coordination with the emirate of Asir region and under the direct supervision of the governor of the region.

Prince Turki has issued directions to hold a workshop with leaders of the governorates, heads of centers, employees of the emirate and officials in the Asir region to review the objectives, importance, duration and work of the project.

Aba Al-Khail said that this introductory meeting with officials is a simultaneous and important step to deliver joint awareness introductory media messages to all segments of society in the Asir region about the nature of the project.

"The project seeks to gather geophysical data through devices and sensors by specialized aircraft," he said, stressing the importance of the support and cooperation of the community of the Asir region for the success of the national mission.

Regional Geological Survey Program Director Wadee Kashghari said that this project is the third phase of aerial surveys implemented by the initiative after Dawadmi Station and Al-Baha Station.

Four low-altitude winged aircraft loaded with magnetometers and radiation instruments will operate in the area for seven hours a day, seven days a week.

He said that other projects within the initiative also have been launched, such as the geochemical survey project from Bisha governorate.

Kashghari said that other projects will be implemented in later stages, such as the geological maps project.

"These projects would allow us to gather various geological data with accurate specifications for the purpose of attracting those interested in mining investment and creating new mining opportunities due to their economic and developmental impact," he said, underlining that the mining sector is a
promising and vital sector for the future of the country and the obtained data will serve the government sectors.