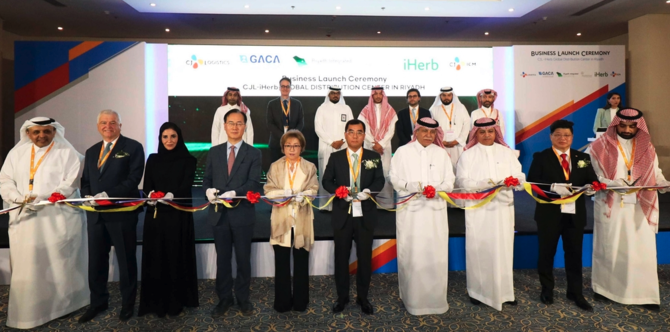 First dedicated e-commerce global distribution center to be built in Saudi Arabia  
A first-of-its-kind dedicated e-commerce logistics facility will be built in Saudi Arabia to target the Middle East.
The global distribution center will be constructed by South Korean firm CJ Logistics, according to a press release.

Expected to be completed in 2024, the facility will be located in Riyadh's Special Integrated Logistics Zone.

The Saudi government established the zone at the King Khalid International Airport to serve as a testament to the Saudi Aviation Strategy under Vision 2030, positioning the Kingdom as a global logistics hub.

"We will spare no effort for state-of-the-art logistics technology and infrastructure so that the GDC can become a logistics hub that leads the Middle East e-commerce market," said Kang Sin-ho, CEO of CJ Logistics.

He added: "The Saudi e-commerce market has the richest growth potential in the Middle East and the geographical advantage of connecting Africa and Europe."

The company and the Saudi General Authority of Civil Aviation held a ceremony to officiate the launch on May 10 in Riyadh.

Commenting on the issuance of the license, GACA President Abdulaziz Al Duailej said: "On behalf of the GACA, I am delighted to be issuing CJ Logistics with a license to operate today, which marks an important milestone for Riyadh Integrated — Saudi Arabia's Special Integrated Logistics Zone. We look forward to CJ Logistics having a strong presence in the Kingdom, with this global distribution center being their main hub in the region."

A state-of-the-art modern logistics center, the facility will have a gross floor area of 18,000 square meters and a daily throughput capacity of 15,000 boxes.

Prior to establishing the GDC, CJ Logistics agreed to an eight-year contract with iHub, one of the major online retailers of health and wellness products. The new center will provide international delivery of iHerb products to the Middle East.

The zone, strategically positioned to serve billions of potential clients in Africa, Asia, and Europe, aims to significantly increase Saudi Arabia's cargo capacity to more than 4.5 million tonnes per year.