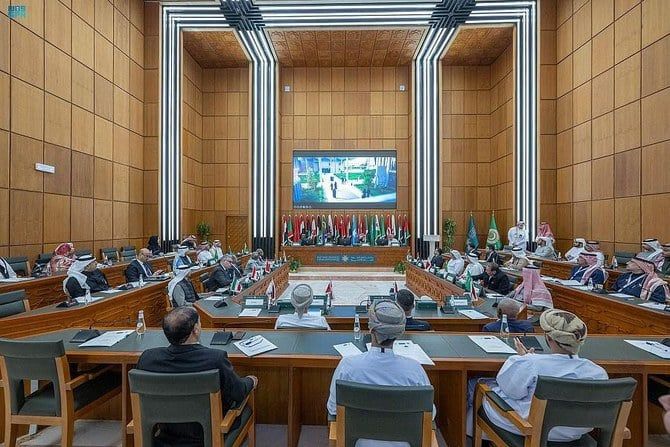 Arab counter-terrorism strategy draft discussed in Riyadh
Representatives from 14 Arab countries submitted a draft executive plan for the Arab counter-terrorism strategy, which was developed by the Council of Arab Interior Ministers.
It came during the seventh two-day meeting of the Arab high committee, hosted by Naif Arab University for Security Sciences at its headquarters in Riyadh.

The meeting, organized by the Arab Office of Counter-Extremism and Terrorism in Riyadh and the UN Office of Counter-Terrorism, was chaired by Omani representative Lt. Col. Mohammed bin Salem Al-Shanfari, and attended by delegations from Jordan, UAE, Bahrain, Algeria, Saudi Arabia, Sudan, Iraq, Oman,
Qatar, Kuwait, Egypt, Morocco, Mauritania and Yemen, along with a GCC representative.

The meeting reviewed the components of the executive plan, its means of implementation as well as accompanying programs with international partners.

Representatives discussed mechanisms for measuring, monitoring and evaluating the plan.

Foreign relations vice president at NAUSS, Khalid Alharfash, said that terrorism tops issues that the university is keen to address, given the impacts of terror on international security and stability.

Alharfash added that the university, in partnership with the UN Office on Drugs and Crime, recently inaugurated a specialized center that aims to combat crimes including terrorism.

He expressed hope that the recommendations and resolutions adopted by representatives would achieve the goals and objectives of regional interior ministers, and boost Arab action in the field of counter-terrorism.