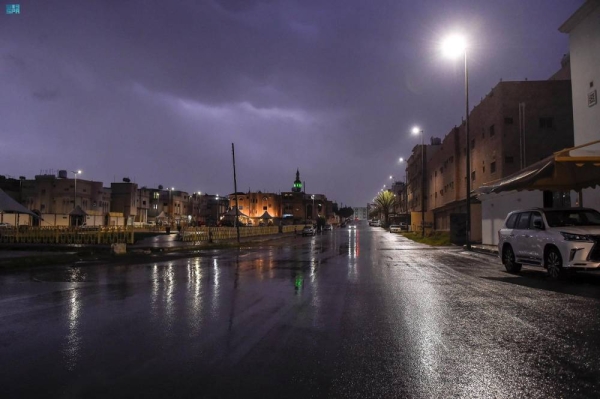 Schools of Jeddah, Rabigh, Khulais and Al-Baha to be suspended on Sunday
The schools in Jeddah, Rabigh, Khulais and Al-Baha, will be suspended on Sunday, March 12, due to reports issued by the National Center of Meteorology (NCM) indicating the presence of weather fluctuations.
Both the Jeddah and Al-Baha Education Departments announced that in order to preserve the safety of everyone, it was decided to transfer the study on Sunday to the remote mode for all students, school employees and education offices.

It is noteworthy that NCM has issued several warnings indicating that several regions in Saudi Arabia will witness rain and thunderstorms during these days.

Medium to heavy rains accompanied by raised dust will be in each of the cities and regions Riyadh, Jeddah, Madinah, Qassim, Hail, Al-Jouf, the Northern Border, Najran, and the eastern region.

The accompanying effects will be torrential rains, semi-lack of visibility, and active wind, and some areas will witness hail.

While the regions and cities of Makkah, Asir, Jazan and Al-Baha will witness thunderstorms and heavy rain, accompanied by a lack of vision, active winds, torrential rains and hail.