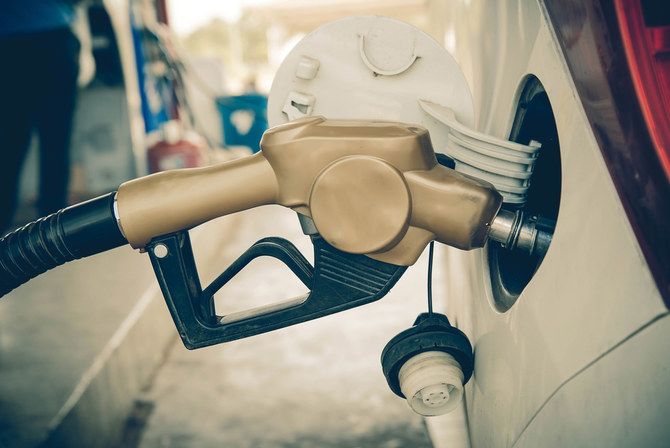 Saudi oil revenue for Q1 2023 calculated at $81 a barrel: Al Rajhi Capital 
Saudi Arabia's budgeted revenue for the first quarter of 2023 was "likely" revised to be based on the Brent price of $81 per barrel, according to a report issued by Al Rajhi Capital.
The report stated that the previous budget estimates were based on oil prices at approximately $77 a barrel, which was reassessed following the decision of the Organization of the Petroleum Exporting Countries and its allies to cut production.

"As per our assessment, the government's 2023 budgeted revenues are likely based on an assumption of Brent at $81 per barrel," said Mazen Al-Sudairi, head of research at Al Rajhi Capital.

Saudi Arabia's total revenue is predicted to have reached SR1.13 trillion ($301 billion) in the first quarter, compared to SR1.12 trillion in the same period of 2022.

Increased spending on the military, education, and health sectors compared to the same period last year caused the budget to slip to a deficit of SR2.9 billion in the first quarter of 2023.

This year's spending plan is in line with earlier projections but with a fiscal surplus of SR16 billion as opposed to SR9 billion estimated earlier.

Al-Sudairi noted that the additional expenditure "is reflective of the government's measures to support economic growth."

Non-oil revenues are likely to increase slightly above last year, backed by the non-oil gross domestic product growth.

"For 2023, we believe oil revenues could reach SR709 billion and non-oil revenue at SR421 billion," added Al-Sudairi.

As for expenditure, the government anticipates spending roughly SR1.1 trillion this year, a 4.32 percent annual decrease from 2022 but consistent with earlier projections.

Since the government expects revenues to be higher than previously anticipated, a larger surplus of SR16 billion has been built in, according to the report.

In 2022, Saudi Arabia recorded a 31 percent rise in government revenues to reach SR1.26 trillion, the Ministry of Finance said last month.

The world's top oil exporter recorded real GDP growth of 8.7 percent in 2022 leading to the Kingdom's first budget surplus in almost a decade, coming in at SR103.9 billion, up from prior estimates of SR102 billion.

Oil revenue reached SR857.3 billion, while non-oil revenue was recorded at SR410.9 billion in 2022. However, non-oil revenue surged in the fourth quarter, rising 19 percent from the prior-year period, outperforming oil revenue which increased 17 percent in the fourth quarter, according to a Ministry of Finance report.

Total spending in 2022 rose 12 percent from the previous year to SR1.16 trillion. Saudi Arabia's total public debt stood at just over SR990 billion at the end of 2022.