Labour has called for a probe into reports the home secretary met two airlines and the boss of a hotel chain without any officials present.
The Sunday Mirror said Covid travel rules were among topics at a lunch attended by Priti Patel last month.

Ministerial rules say officials should be present or informed if government business is discussed.

Ms Patel has denied breaking the rules - but Labour says she has "questions to answer".

It is understood that she told her private office about the lunch, which reportedly took place on 11 August, after it had happened.

The newspaper also said the meeting at a Heathrow airport hotel was attended by Business Secretary Kwasi Kwarteng, the MP for a nearby constituency.

It added that the meeting was requested by Surinder Arora, founder of the Arora Group - a property firm specialising in hotels.

The businessman has previously donated money to former chancellor Philip Hammond, when he was his constituency MP.

The report said the meeting was held at Heathrow Airport's Hilton Garden Inn, a hotel owned by the group.

The newspaper added the lunch was also attended by Dubai Airports chief executive Paul Griffiths and Lisa Tremble, corporate affairs director at British Airways.

The ministerial code - the rulebook for ministers - says officials should be present if they discuss government business with outside organisations.

It adds that if a minister "finds themselves" discussing business without one present, such as at social occasions, they should inform their department of any "significant content" as soon as possible.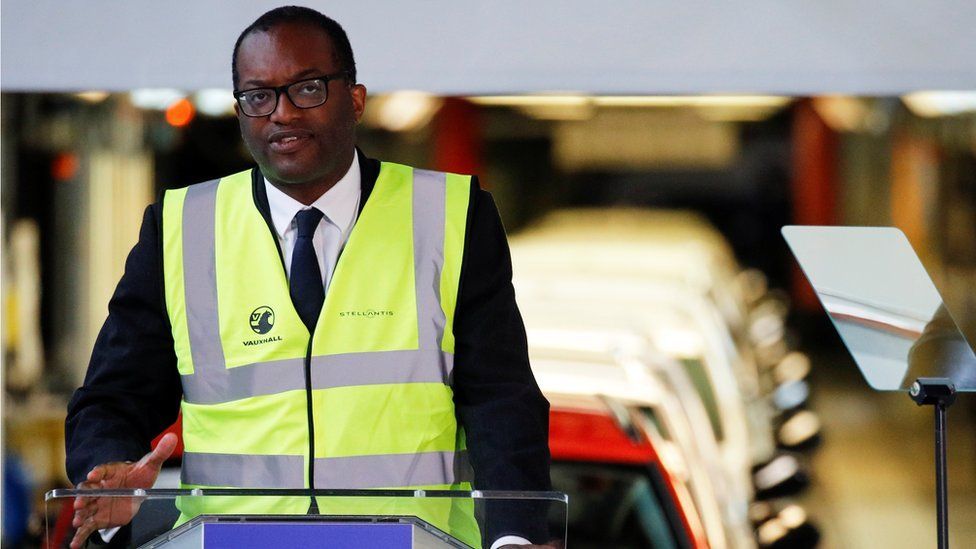 According to the Sunday Mirror, topics discussed at the lunch included Covid travel rules, as well as airport and airline regulation. Mr Kwarteng also attended without officials present, the paper reported.

Labour's deputy leader Angela Rayner called for Cabinet Secretary Simon Case to launch an investigation into the meeting, adding Ms Patel had "serious questions to answer".

Ms Patel's Labour counterpart, shadow home secretary Nick-Thomas Symonds, said it was "reckless" for her to attend without officials present.

A spokesman for Ms Patel said details of all her "relevant external meetings" would be "published in the usual way in accordance with the ministerial code."

A government spokesperson said Arora was a "major employer" in Mr Kwarteng's Spelthorne seat and he was "conducting constituency business".

Mr Arora told the Sunday Mirror: "I've known Kwarsi and Priti for years. I said pop in and have lunch and see my new hotel.

"I don't do politics. I don't support anyone. There wasn't any agenda," he added.

Ms Tremble told the newspaper: "It was an informal lunch. There wasn't a set agenda. There was no hard lobbying and it was extremely wide ranging."

Dubai Airports declined to comment.