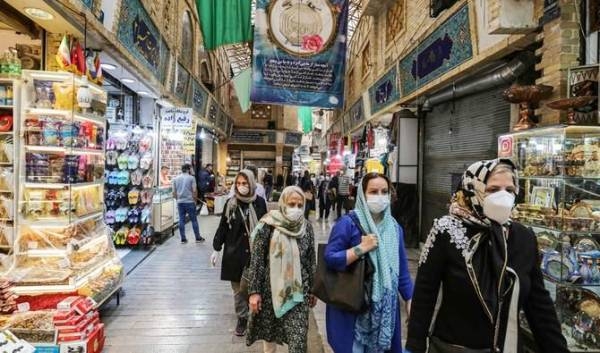 Iran's COVID-19 death toll tops 100,000
Iran's overall COVID-19 death toll reached 100,255 on Thursday after registering an overnight 564 new death cases, according to Iran's Ministry of Health and Medical Education.
In the past 24 hours, 31,266 people tested positive for coronavirus and 564 died, the ministry said. That brought total infections since the pandemic started to 4,587,683, and deaths to 100,255.

Iranian health officials have acknowledged that the ministry's figures almost certainly understate the real toll but even they make Iran much the worst-hit Middle Eastern country.

Since late June, Iran has seen what officials have called a "fifth wave" of infections, the country's worst yet, which they have largely blamed on the more contagious Delta variant of the virus."Infections and hospitalization numbers have stabilized in 14 provinces ... but fatalities are expected to be on a relatively rising trajectory in coming days," deputy health minister Iraj Harirchi told Iran's ISNA news agency Wednesday.

The latest measures, which are in force nationwide, include a ban on private travel between provinces until August 27 as well as the closure until Saturday of government buildings, banks and non-essential shops.

On Thursday, ISNA reported that some motorists have got round the restrictions by taking the bus and using trucks to transport their cars to tourist destinations like Gilan province on the Caspian Sea coast.

Authorities have repeatedly blamed rising infection numbers on "unnecessary travel" and citizens flouting health protocols.