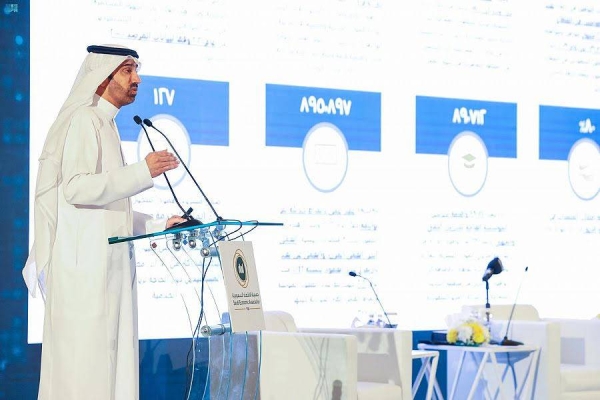 Saudization decisions lead to create over 500,000 jobs since 2019
Minister of Human Resources and Social Development Eng. Ahmed Al-Rajhi emphasized that all employment market strategy initiatives will be completed before the end of 2025. "The localization decisions for professions and activities have been instrumental in creating jobs for more than 500,000 male and female citizens in the private sector since 2019," he said.
The minister made the remarks while delivering a lecture on "Strategic transformations in the Saudi employment market" at the Saudi Economic Association on Monday. Al-Rajhi noted that the strategy has scored many achievements that contributed to the flourishing of the Saudi labor market, and its results manifested in the economic indices of unemployment rates, economic participation of the labor force, and worker productivity. "All the goals of empowering women planned for 2025 have been accomplished by the end of the year 2022," he said while praising the role of women as an active and important partner in national development, and proving their competence in work and responsibility.

The minister noted that the patterns of work in terms of freelance, flexible, and remote will move the economy from the shadows to participation in increasing the gross domestic product (GDP), and contribute to increasing the sources of income for individuals, specifically university students, and provide job opportunities for women in a significant way.

Al-Rajhi said the participatory economy is an important topic and affects citizens in in various fields. "Our goal is to limit the exploitation of workers who violate the participatory electronic platforms, and to provide job opportunities for Saudis," he said.

He also talked about the ministry's integration with the education system to align the outputs with the labor market as the journey of harmonization begins with understanding and identifying the skills required in the labor market and their levels, through the Supply and Demand Foresight Unit, the Skills Strategy, programs and initiatives to qualify Saudi youth for work, and this journey ends with following up the employment of young people according to the requirements and available skills.

"There are many indices through which performance is measured in this context, most notably the unemployment rate, the labor force participation rate, the private sector participation rate in employment, the ranking in the human capital index, the employment rate of higher education graduates within six months, and other relevant indices," he said.

Al-Rajhi stated that a workshop was organized with the participation of representatives of 45 public and private universities during last March. The workshop reviewed reports and data on supply and demand in the labor market until the end of 2025. "These reports and data indicated that we have specializations that the labor market does not need, and some of them we need with specific numbers of graduates, other majors are still needed, such as majors in health and technical fields," he added.