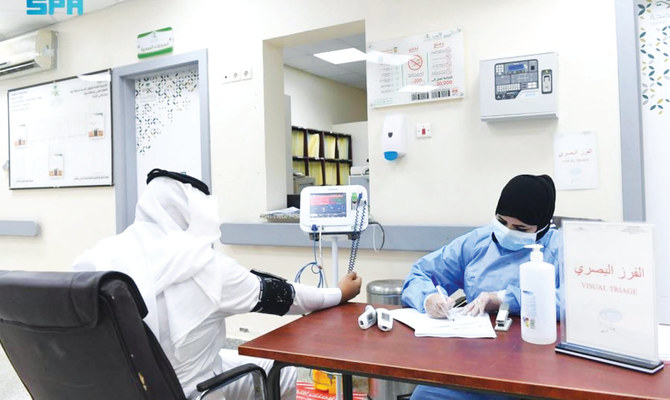 Saudi Arabia Leads the Way in Digital Healthcare Transformation
Saudi Arabia is investing heavily in the healthcare sector to digitalize the healthcare system, improving patient experience, and increasing the quality of care.
This includes creating a unified national electronic health record system and investing in telemedicine platforms to ensure healthcare access even in remote areas.

The government is also privatizing the healthcare industry and focusing on improving the efficiency of hospitals and clinical centers through the adoption of healthcare technology.

Saudi Arabia aims to digitalize 70% of patient activities by 2030 and is expected to achieve this goal quickly due to government policies that mandate the adoption of health tech and the legalization of many aspects around digital healthcare.

The Kingdom's health tech sector is growing rapidly and startups are developing digital tools such as artificial intelligence, the Internet of Things, and big data analytics to predict, prevent, and manage diseases more effectively.

This transformation is not only an investment in the health of the people but also a catalyst for economic diversification and sustainable development.

The Kingdom of Saudi Arabia is facing a surge in chronic diseases such as cardiovascular conditions and obesity, leading to a rise in digital solutions to address these challenges.

Sacha Haider, a partner at Global Ventures, a UAE-based venture capital firm, believes that the next generation of health tech in Saudi Arabia lies in preventative healthcare and longevity.

With 50% of the population overweight, 20% suffering from obesity, and 7 million Saudi citizens diagnosed with Type 2 diabetes, digital consultations and check-ins will play a significant role in activating health tech and digital health.

As the industry adopts digital technologies to enhance patient experiences and improve care, Saudi-based platforms like Nala and Cura are leading the way with services ranging from instant consultations to tailored digital care programs.

The Ministry of Health has also launched apps like Mawid, Tabaud, and Seha, which provide virtual consultations, eliminating the need for physical hospital visits.

The digital health market in Saudi Arabia is projected to grow by 9.06% from 2023 to 2027, resulting in a market volume of $1.16 billion.