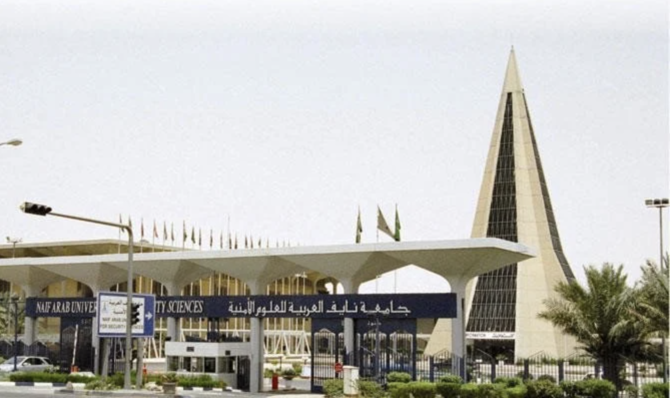 Experts head to Riyadh to discuss online fraud prevention
Naif Arab University for Security Sciences will host a three-day workshop titled "Cyber-enabled financial crimes: Online social-engineering scams" in Riyadh, beginning on Sunday.
Experts from across the world will join bankers and members of the NAUSS Center of Excellence in Cybercrimes and Digital Forensics to discuss ways to tackle online financial crime.

Representatives of the INTERPOL Financial Crimes and Anti-corruption Center, the National Police University, the Singapore Police Force, Anti-Scam Command, the Internet Corporation for Assigned Names and Numbers, ScamAdviser, and the Global Anti-Scam Alliance will also participate in the event.

The workshop will discuss 19 working papers focusing on three main axes. On the first day, the participants will discuss the most common methods of social engineering via the internet in financial fraud. On the second and last days, the workshop will review real-life crimes and best practices for their investigation followed by a discussion on challenges and opportunities related to financial fraud.

In 2022, NAUSS, in cooperation with the INTERPOL, approved a study titled: "The role of financial institutions in reducing information crimes: Financial scams as a model" which claimed that online financial fraud crimes created 22 challenges for concerned authorities, including the difficulty of tracking down criminals and recovering money.

According to the study, there are more than 137,000 visits per day to financial scam sites by internet users in Arab countries — around 50 million visits per year.

The university, an academic body of the Arab Interior Ministers Council, aims to transfer best practices in the investigation of financial fraud to Arab countries.