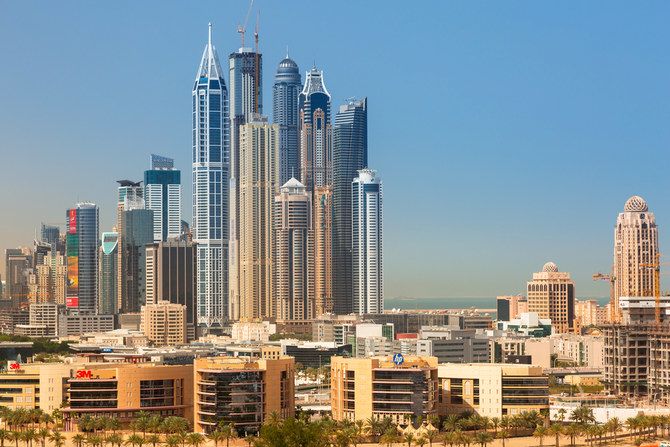 UAE property market registers double-digit growth in Q1: CBRE
The UAE's property market witnessed double-digit growth in sales and rental rates in the first quarter of 2023, according to the latest report from global consultancy firm CBRE.
Prime office properties in Abu Dhabi and Dubai recorded 19.1 percent and 20.2 percent year-on-year growth, respectively, between January and March this year, the report stated.

The increase was driven by a 90 percent rise in average occupancy rates in the first quarter of this year in the two cities, compared to 80 percent recorded in the same period last year.

The higher occupancy rates resulted in average asking rentals for Dubai's Grade A, B, and C commercial spaces rising by 20.2 percent, 13.5 percent, 18.7 percent and 28.7 percent, respectively, in the first quarter of 2023.

This escalation comes as Dubai alone recorded 22,802 new lease registrations in the first three months of 2023, up 60.5 percent from the previous year.

In the residential sector, however, Dubai led the surge in the UAE, with average property prices increasing by 12.8 percent in the first quarter of 2023.

On the other hand, the capital city recorded a mere 1.4 percent growth in average apartment prices during the same period.

"The UAE's real estate market has maintained strong levels of demand during the first quarter of 2023, which has continued to underpin performance across all sectors," said Taimur Khan, head of research, Middle East and North Africa, CBRE.

While the firm does not expect a moderation in growth rates going forward, he anticipates "the market will continue its performance trajectory over the course of the year."

In the rental sector, CBRE said Dubai's residential market rose by 26.3 percent year-on-year in March 2023, down from the 27.7 percent in February 2023.

"Despite rental rates reaching significant levels, we have started seeing a slight moderation in the rental market," said Khan, noting that key residential areas such as Downtown Dubai, Dubai Marina, and Palm Jumeirah were increasingly reducing their rental rates.

Abu Dhabi, on the other hand, remained steady, with a slight fall of 0.7 percent in average apartment rents in the year through March 2023.