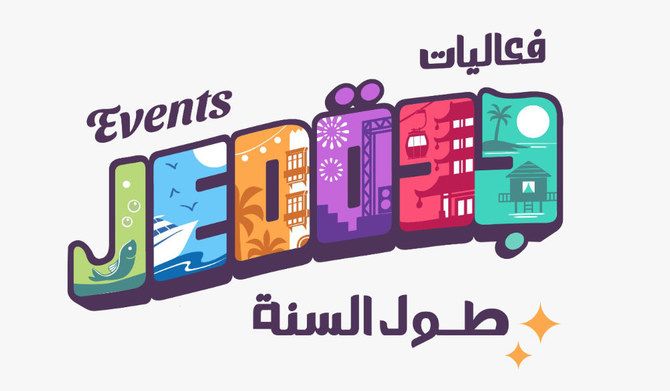 Together all year: Jeddah 2023 activities calendar launched
As an extension of the successful previous Jeddah Season, Prince Abdullah bin Bandar Al-Saud, chairman of the national calendar committee of Jeddah governorate, announced the launch of the Jeddah activities calendar for the year 2023.
The calendar will offer unique and distinctive activities that will be continuously held until the end of the year under the slogan: "Together all year."

Prince Abdullah clarified that the calendar aims to keep pace with the Kingdom's ambitious Vision 2030 program in this sector.

It will include several international, cultural, and marine-based festivals and events, which will be announced later.

Many events will assist in introducing the Kingdom's culture, civilization, and heritage to international visitors as well as shedding light on tourist sites.

Prince Abdullah confirmed that the Jeddah activities calendar 2023 had attracted major local, national, and international companies to create diverse and innovative events, imitating Jeddah's coastal nature and reflecting its identity and depth.

Jeddah Season 2022 was held under the slogan "Our Lovely Days" and witnessed more than six million visitors over its 60 days of events, the highest number in its short history.

The season created numerous opportunities for partnerships with the private sector, as well as a wide range of employment opportunities for young Saudi men and women in stores, restaurants, cafés, markets, or other organizational or logistical services.

More than 80 percent of all employees involved in Jeddah Season 2022 were Saudis.