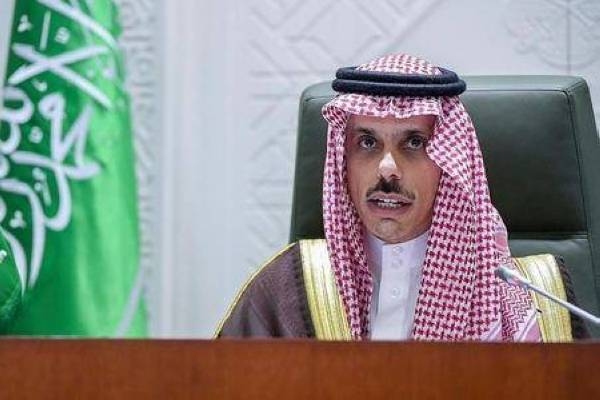 Saudi FM seeks GCC participation in nuclear talks with Iran
Saudi Arabia's Foreign Minister Prince Faisal bin Farhan reaffirmed that the Gulf Cooperation Council (GCC) states must have a say regarding the nuclear agreement with Iran.
"Acquiring nuclear weapons by an enemy country would push everyone to discuss their options," he said while addressing a dialogue session at the Munich Security Conference 2023 here on Saturday.

Prince Faisal said that Saudi Arabia wants to return to the nuclear agreement, but with a "comprehensive view and with Gulf participation." He said that the proliferation of armaments is not beneficial for the region. "We support the efforts to make the Middle East region free from nuclear weapons," he said while expressing Saudi Arabia's concern about conflicts and divisions in the world.

Referring to the reports about Tehran's desire for dialogue, he said: "We heard about the Iranians' desire to sit down and talk with us. We warned previously against Iran's marches, and they are now striking in Ukraine," he said.

Prince Faisal emphasized that the position of the GCC is unified with regard to relations with Russia. "Our relationship is good with Russia, and this is beneficial for everyone to keep the doors of dialogue open," he said.

The foreign minister stressed the need for dialogue to resolve the Ukrainian crisis, explaining that the Kingdom continues the dialogue with Kyiv and Moscow to find a solution, saying: "We heard from Russia and Ukraine about a desire to negotiate, but the issues between them are complex."

On Saudi Arabia's relationship with the United States of America, Prince Faisal said that Saudi Arabia takes into account its national interests in this regard. "We differ with Washington on some issues, and this is a known and declared matter. We work with America on issues of security and stability in the region," he said.

He emphasized that Saudi Arabia is keen on the stability of the global oil market noting that the Kingdom is the fastest-growing and largest economy in the region.

Referring to the Syrian issue, the foreign minister said that there is a consensus in the world that the current situation in Syria should not continue. "The situation of Syrian refugees outside the country and the humanitarian aspect must be addressed," he said.

The foreign minister warned against the escalation of violence in the occupied Palestinian territories as well as an increase in settlements.