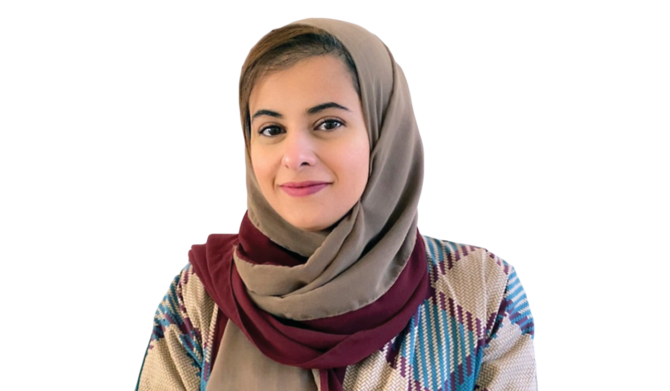 Saudi experts highlight importance of digital design to KSA's future
The growth of the digital industry in Saudi Arabia has led to an increased focus on user experience and interface design.
User experience is considered a crucial component when designing an app or highly interactive website for any company that offers a physical or digital product, as it aims to offer consumers a seamless experience from their first contact to the last.

User interface is used for digital products only, with a focus on visual touchpoint that allows users to interact with a product.

More firms are recognizing the importance of providing a streamlined digital user experience for their customers.

Hanan Al-Otaibi, a user experience researcher, said that user experience was the cornerstone of every online platform before designing its user interface screens, as changes could be made earlier, quicker, and easier than after a product was launched.

"By analyzing user behavior, Amazon discovered that many people abandon their shopping carts because they are too lazy to register and create an account.

"Using this knowledge, Amazon developed a button that allows users to make any purchases as a guest without having to register, and the tactic was a huge success," Al-Otaibi added.

A user interface design can make or break a website or app, as it is the first thing that users see when they interact with a product, and the user experience can ease access to a site for those with special needs.

Al-Otaibi, who gained a master's degree in human computer interaction from Indiana University-Purdue University Indianapolis, said: "Legal blindness, color blindness, and visual impairment are three different sorts of vision issues, and each of them has a solution, or those who design and create any program from the ground up that aids users with special needs, so they do not need someone to help them buy or pay bills online."

User experience design involves understanding the needs and behaviors of users and designing products that meet their expectations.

Designer, Ashraf Agili, pointed out that it was important for Saudi Arabia to implement user experience and interface design as a full major in universities.

Currently, the Misk Foundation offers an immersive 11-week user experience design course that equips students with skills to begin working as a designer or researcher.

Hemma UX/UI Development Camp, an intensive technical camp with a focus on user interface and experience development, is offered by the Saudi Digital Academy.

Agili said: "We need more designers in the field because everything is moving toward technology. We buy everything online, and the user numbers are frightening given that 70 percent of global users use the internet before visiting a mall.

"In Saudi Arabia, technology is also booming in terms of governmental or shopping apps."

He noted that good user experience design led to increased customer satisfaction, improved brand loyalty, and higher conversion rates.