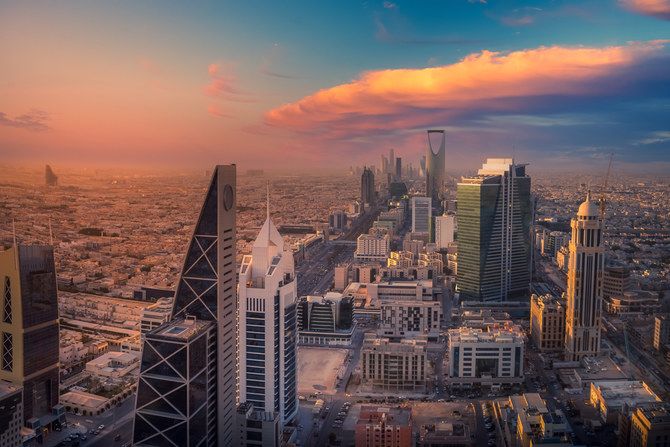 Saudi economy grew 3.9% in Q1 led by non-oil activities: GASTAT 
Saudi Arabia's real gross domestic product grew by 3.9 percent year-on-year in the first quarter of 2023 as non-oil activities picked up pace, data issued by the General Authority for Statistics showed.
Between January and March this year, the Kingdom's activities in the non-oil sector, government services, and oil industry increased by 5.8 percent, 4.9 percent, and 1.3 percent, respectively.

The positive trend also continued in April. The latest Riyad Bank Saudi Arabia Purchasing Managers' Index report, formerly known as the S&P Global Saudi Arabia PMI, revealed that the Kingdom's PMI went up to 59.6 in April from 58.7 in March. This is fractionally lower than the eight-year peak in February when the metric hit 59.8.

However, the GASTAT report further revealed that the seasonally adjusted real GDP decreased by 1.3 percent in the first quarter of 2023 compared to the previous quarter.

This drop was due to a decline in oil activities by 4.8 percent, while the non-oil sector and government services activities grew by 1.5 percent and 1.1 percent, respectively.

The real GDP in the first quarter also slipped compared to the annual 5.4 percent growth registered between October and December of 2022.

During the fourth quarter of last year, non-oil and oil activities picked up 6.2 percent and 6.1 percent, respectively.

Government services activities inched up by 1.8 percent in the fourth quarter of the last year, compared to the same quarter in 2021.

Overall, Saudi Arabia's economy advanced by 8.7 percent in 2022 as opposed to 3.2 percent in 2021, fueled by a 15.4 percent surge in oil activities.

Last month, the International Monetary Fund raised its expectations for the Kingdom's growth this year by 0.5 percent to 3.1 percent, compared to 2.6 percent in January.

The fund, however, downgraded its projection for the Kingdom by about 0.3 percent to 3.1 percent for 2024, down from 3.4 percent in January.

In October, the IMF stated that Saudi Arabia would remain the fastest-expanding economy among the G20 countries, despite rising inflation and soaring interest rates.

On the global level, the fund expects economic growth to fall to 2.8 percent in 2023, down from 3.4 percent in 2022, due to the US Federal Reserve's tightening monetary policy.