Saudi Arabia's Cabinet on Tuesday reiterated the Kingdom's commitment to continue its efforts until security and stability are restored in Sudan and its people, the Saudi Press Agency reported.
Sudan's warring sides agreed, at Saudi-US brokered talks in Jeddah, to follow humanitarian law and keep channels open for opportunities toward finding a permanent solution to the conflict, which has now been raging for over a month.

The ministers also welcomed the leaders of Arab League member states participating in the 32nd summit, which will be held in the Kingdom on Friday.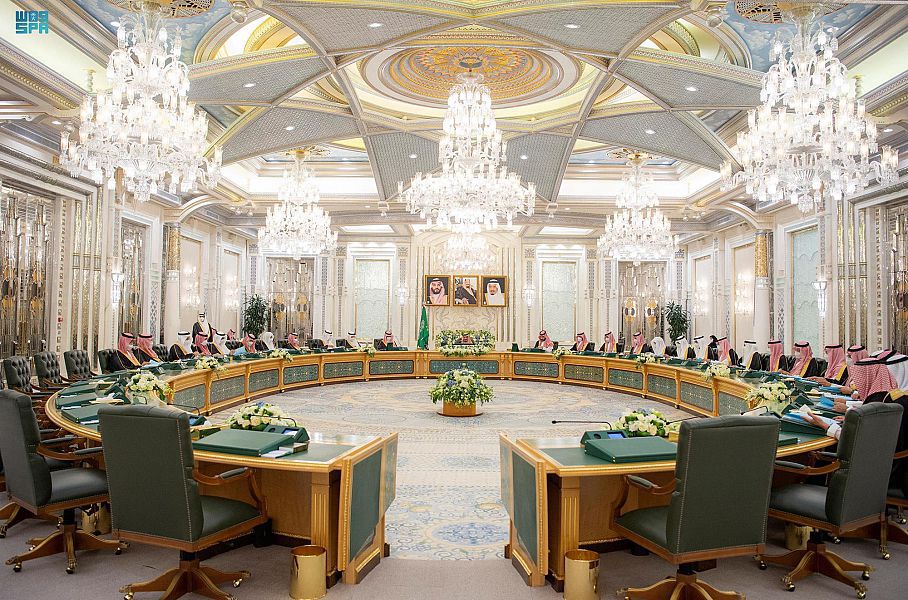 In a separate agenda item, the Cabinet reviewed the outcomes of the Islamic Development Bank Group annual meetings held in Jeddah, and highlighted the Kingdom's contribution to launching many regional and international initiatives aimed at supporting economic recovery and facing development challenges.

Ministers also praised the achievements of anti-narcotic initiatives which have thwarted smuggling attempts by criminal networks in recent weeks.

Separately, the government approved the application of health insurance for domestic workers exceeding 4 persons, in accordance to rules to be set by a committee formed under the chairmanship of the Council of Health Insurance.