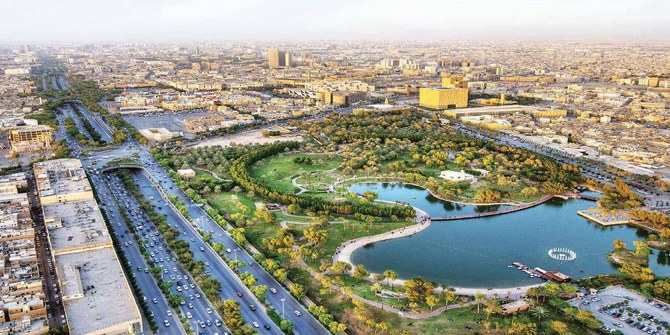 Saudi Arabia Makes Strides in Energy Transition, Ranking 24 Places Higher than in 2021: Report
Saudi Arabia has made significant progress in its energy transition, as evidenced by its jump of 24 ranks in the Energy Transition Index since 2021, according to a recent report by the World Economic Forum.
The report, which assessed 120 countries, highlighted that the Kingdom's green initiatives and renewable energy plans have helped it become a leader in the Middle East region.

The report noted that the Kingdom's progress aligns with its Vision 2030, which aims to diversify the economy and reduce its carbon footprint.

Saudi Arabia has been a dominant player in the oil market, but it recognizes the need to shift towards renewable energy.

The Kingdom has already established the Regional Voluntary Carbon Market Co., the first of its kind initiative in the region.

Despite the progress, the report stressed that Saudi Arabia still has room to reduce energy and carbon intensity.

The report suggested that the Kingdom could expand renewable resources and implement carbon capture technologies.

By 2030, the Kingdom has promised that 50 percent of its energy will come from renewable sources, and the Saudi Green Initiative is leading several efforts to lower emissions and change the domestic power mix.

The Saudi Green Initiative is taking a strategic approach to restoring natural greenery with a target of planting 10 billion trees.

In 2022 alone, the project planted around 18 million trees and rehabilitated 60,000 hectares of degraded land, improving air quality and reducing sandstorms.

The report also highlighted that the Kingdom's shift towards renewables, with 11.4 GW capacity under development, represents a significant departure from the traditional economic model and may have geopolitical implications.

The report suggested that the Kingdom could become a robust leader in the energy transition by developing joint investments, research programs, training, and education.

Overall, the report's findings demonstrate the progress that Saudi Arabia has made in its energy transition and highlight the opportunities for further growth and development in the renewable energy sector.