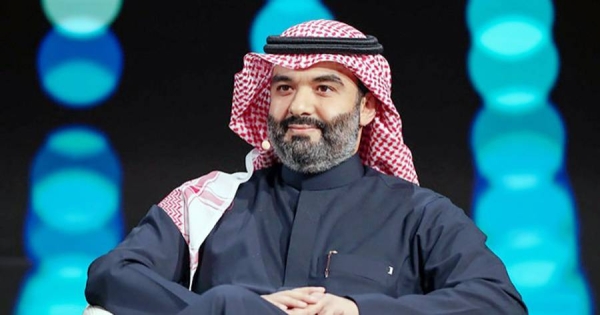 Riyadh Expo 2030 theme proposes foresight-led future, shaped by imagination and driven by science
As part of their second day's agenda to evaluate the Riyadh candidacy for Expo 2030, members of the Bureau International des Expositions (BIE) Enquiry Mission engaged with top-ranking Saudi ministers and subject matter experts, to explore the various facets of the theme "Together for a Foresighted Tomorrow."
The World Expo theme is a fundamental building block giving each such event its unique character. The theme inspires the participants to provide their individual and diverse interpretations and perspectives on this central premise, and to bring it alive through original and innovative exhibitions and pavilions, as well as cultural, business and scientific programs.

In the meeting with the BIE delegation, Eng. Abdullah Al-Swaha, minister of communications and information technology (CIT) echoed the ambition underlying the theme of Riyadh Expo 2030.

"The choice of theme reflects Saudi Arabia's depth of aspiration, authenticity of intent and willingness to play an active role on the global stage, to solve the most pressing challenges of our era.

"Our vision is to make Riyadh Expo 2030 a collaborative platform, to design and share the tools to create the blueprints for a better tomorrow. We also aspire for the Expo 2030 to enable foresight-led action by countries with impact at a global scale, and to offer the greatest impact and biggest possibilities to co-create the future."

The theme focuses on three areas of national and global interest: "A Different Tomorrow", "Climate Action", and "Prosperity for All".

These sub-themes were explored through a series of presentations and expert discussions, including the exchange around the national initiatives and innovation projects led by Saudi companies and entities.

Central to these discussions were the Kingdom's achievements in the areas of future cities, energy transition, climate action, and digital economy, all under the transformative umbrella of Saudi Vision 2030.

The delegation also met with senior officials from the Public Investment Fund and NEOM, to better understand how Saudi Arabia's major projects are a concrete demonstration of the country's foresight about future urban living.

The visit to NEOM's The Line Exhibition provided an immersive multimedia experience of the Kingdom's vision for sustainable urban communities of tomorrow.

The day concluded with a dinner in the company of Princess Haifa Al-Mogrin, Saudi Arabia's Permanent representative to the UNESCO, Dr. Hala Al-Tuwaijri, president of the Saudi Human Rights Commission, and Dr. Eman Al-Mutairi, vice minister of commerce.

The conversation revolved around Saudi Arabia's advancement in the area of human rights and how these achievements influenced the third sub-theme "Prosperity for all".