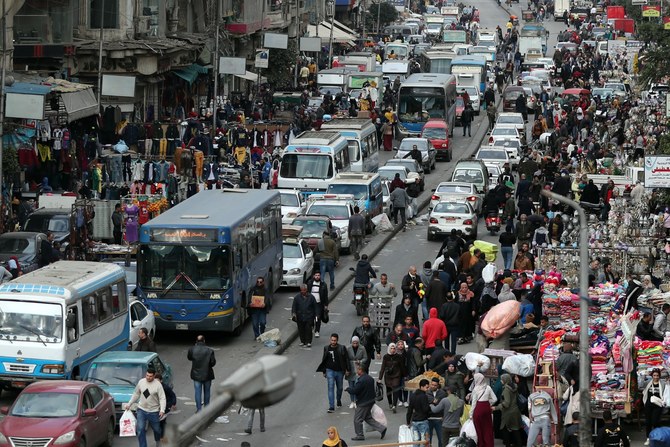 Egypt's Population Reaches New Milestone, Concerns Over Rapid Growth
Egypt's population has reached a new milestone, with the country's population reaching 105 million on Saturday, according to the government's population clock.
The clock is linked to the birth and death registration database, which showed that the population had increased by 1 million in 245 days, or eight months and five days.

Fatima Mahmoud, a specialist at the Demographic Center in Cairo, expressed concern about the rapid population growth, stating that it poses a challenge for the Egyptian state and disrupts the path to development.

However, she also noted that the recent increase of 1 million was reached in 245 days, compared to 221 days for the prior million increase, indicating a decline in birth rates.

The Maat Foundation, which specializes in community studies, said that Egypt's population growth negatively impacts the country's ability to achieve sustainable development.

The economic consequences of population increase include higher consumption, increased state expenditures on services, and inflated allocations of public spending on essential services.

Dr. Alia Al-Mahdi, a professor at Cairo University, argued that population increase is not necessarily a barrier to economic development.

She pointed to countries like India and China, each with a population exceeding 1 billion, as examples of how a large population can become a positive factor for achieving growth and economic development.

In conclusion, while population growth is a concern for Egypt's development, there is hope that the decline in birth rates will help the country manage its population.

The government should continue to innovate and support programs that encourage smaller families, such as aid packages for families with two children and community assistance for those with more than two children.