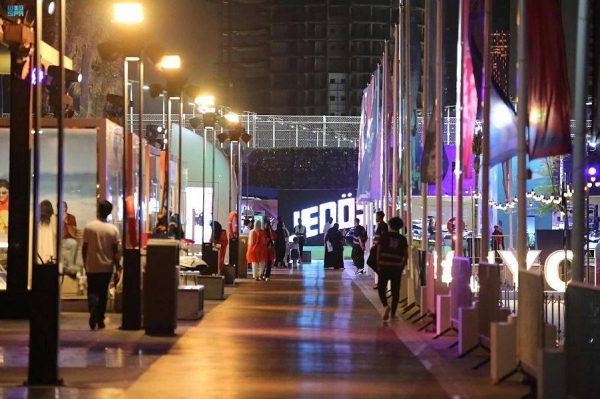 Consumer spending in Saudi Arabia during March 2023 grows by 6%
The consumers spending in Saudi Arabia during march of 2023 recorded a growth by 6% after reaching SR120.6 billion (about SR4 billion per day), compared to about SR113.8 billion at the same month of the previous year, with a difference of SR6.8 billion.
According to Al-Eqtisadiah, based on data from the Saudi Central Bank (SAMA), the consumers spending in the Kingdom has reached a record level with the growth of sales, mainly through the Points of Sales (POS) in Riyadh, Makkah and Madinah.

Riyadh city, which constitutes 32% from the POS sales, has recorded a growth in sales by 12.9%, reaching SR17.8 billion, while the spending in Makkah and Madinah has increased by about 32% and 15% during march 2023.

The spending through e-commerce via Mada cards has constituted about 11.2% from the total spending in March 2023, with SR13.5 billion, which is considered as the highest monthly spending.

The POS sales has also recorded a growth during March 2023 by about 8.7% on an annual basis, reaching a record level as well by SR55.41 billion, while the cash withdrawals recorded a decrease by about 2.1% to SR51.7 billion.

Compared to the month of February 2023, the spending has grown by about 23.3% with an increase of SR22.8 billion, after the spending at that time recorded about SR97.85 billion.

As for the sectors, the consumer's spending over the restaurants and cafes through the POS has recorded a growth of 3.3% on an annual basis, reaching SR7.16 billion. The spending on restaurants and cafes constitutes 12.9% from the total of POS during March.

The food and beverages sector has also grown by about 14.8%, as the POS sales amounted to about SR9.38 billion. The spending on the sector constitutes about 16.9%.

Regarding the clothes and shoes sector, the spending value amounted to SR4.69 billion, and about SR1.01 billion over the jewelry sector, while the POS sales of the entertainment and culture sector has exceeded SR1.3 billion.

As for the quarterly basis, the spending has grown during the Q1 of 2023 by about 6.5% compared to the same period in 2022, with spending value of SR323.65 billion through the POS transactions and cash withdrawals, in addition to the e-commerce via Mada cards with an increase of SR19.76 billion.