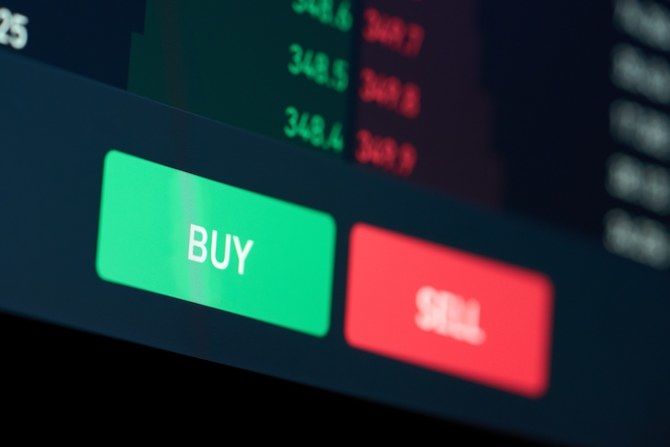 Closing bell: TASI slips 12 points as fluctuating oil market looms large
Saudi Arabia's Tadawul All Share Index slipped 12.10 points, or 0.11 percent, to finish at 11,293.18 on Wednesday, as fluctuating oil prices affected investors' confidence.
While the parallel market Nomu edged up 96.35 points to 21,151.91, the MSCI Tadawul Index dropped slightly by 0.03 percent to 1,519.71.

The total trading turnover of the benchmark index on Wednesday was SR5.70 billion ($1.52 billion).

Brent crude price fell 16 cents to $77.28 at 4:00 p.m. Saudi time, even as US West Texas Intermediate crude declined 13 cents to $73.58.

Al Sagr Cooperative Insurance Co. was the top gainer of the day, as its share price soared by 9.93 percent to SR17.72.

Other top performers were Naqi Water Co. and National Industrialization Co., whose share prices edged up by 3.61 percent and 3.43 percent, respectively.

The worst performer on Wednesday was Ash-Sharqiyah Development Co., with the company's share price dropping 8.14 percent to SR24.16.

On the announcements front, ACWA Power reported its net profit climbed by 77.63 percent in the first quarter of 2023 to SR269.73 million, compared to SR151.85 million in the same period a year ago.

In a statement to Tadawul, the utility major attributed the rise in profit to higher operating revenue, primarily driven by increased contributions from existing projects, including plants that experienced outages in the same quarter of last year.

Despite reporting a rise in net profit, the company's share prices closed flat at SR168.80.

Saudi Telecom Co. also disclosed its financial report for the first quarter of 2023. The company reported a net profit rise of 2.44 percent to SR3.10 billion in the first three months of 2023, from SR3.03 billion in the year-ago period.

Telecom service provider stc, in a statement to Tadawul, also noted that it would distribute a 4 percent cash dividend, or SR0.40 per share, for the first quarter of 2023.

Meanwhile, Electrical Industries Co. announced that its net profit for the first quarter of 2023 rose to SR35.1 million from SR2.2 million in the year-ago period.

Nahdi Medical Co. reported that its net profit in the first quarter of 2023 went up by 2.86 percent to SR244.3 million, compared to SR237.5 million in the same quarter of the previous year.

Saudi Industrial Investment Group also announced its financial report. It stated that it faced a net loss of SR242 million in the first quarter of this year against a profit of SR235 million a year earlier.

Saudi Electricity Co. revealed that its net profit declined by 68.36 percent to SR480 million in the first quarter of 2023, compared to SR1.51 billion in the same period a year earlier. The company's net profit decline also impacted the share price, as it went down by 6.06 percent to SR22.94.