Court order on the door of the school in Jordan, where its early childhood sections are located, says it must vacate site by September 23
A troubled British private school in Hong Kong has been ordered to vacate its Jordan campus by next Thursday, after struggling to pay HK$3.5 million (US$449,780) in rent and management fees.

The court order on Monday was fixed to the front door of Mount Kelly School in Kwun Chung Street, the site of its nursery and preschool, as well as its babies and toddlers section.

It stated that the landlord, Sanney Ltd, had obtained on August 30 a judgment against the school's former operator, Mount Kelly International – later renamed PM Education Operation – for recovering possession of the premises.

Mount Kelly School owes more than HK$3.5 million in unpaid rent and management charges, according to the writ of summons issued against it.

The Post has contacted Mount Kelly School for comment.

The Education Bureau said it had reminded Mount Kelly School to notify affected students and parents as soon as possible, with the site to be vacated by September 23.

"The bureau will continue to liaise with the school to follow up on the situation and provide appropriate support to students in need," a spokeswoman said.

The father of a former Mount Kelly pupil told the Post he had moved his child to another school after face-to-face classes were suspended in early June and moved online for the remainder of the term.

But he had already paid HK$75,000 in May for a place next term, after the school gave assurances, in an email seen by the Post, that it "will be able to continue as normal for the rest of the school year and for the new academic year in 2021-22".

"She was there for four years but then we decided, even though I had paid already for this year, I could not trust this school any more," he said, adding that management had not given them a refund.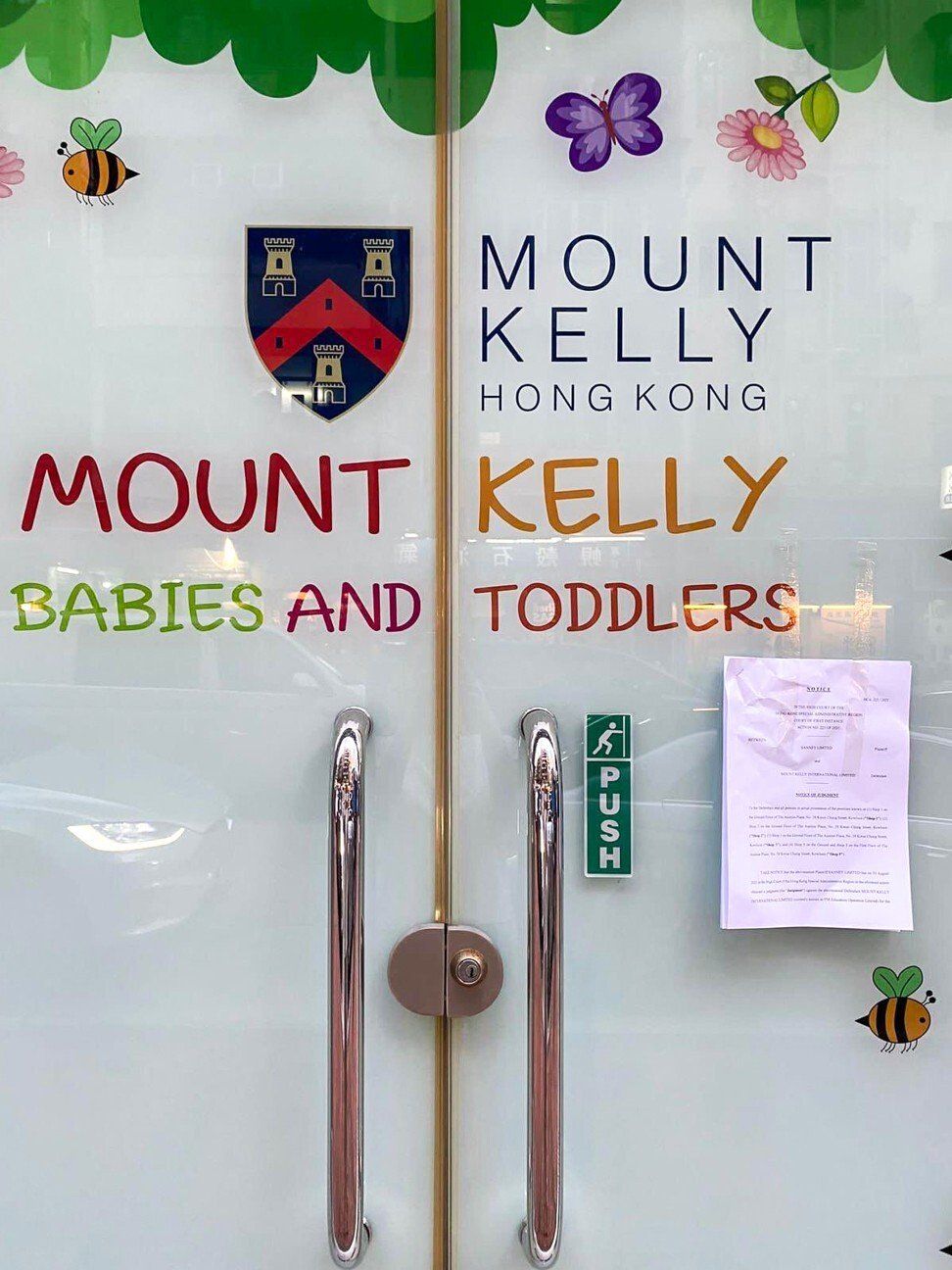 A court order requires Mount Kelly School to vacate its Jordan premises

The father, who spoke on condition of anonymity, said it had been stressful to find a new school for his daughter because they started the application process late.

"She was wait-listed at the schools that we had in mind because they were already full … Normally you have to apply much earlier in the year, around January or February."

Face-to-face classes at Mount Kelly School resumed on August 24 despite operational difficulties, which included failing to pay staff and owing rent on its campus property.

The school has another campus in Tsim Sha Tsui for its offices and its primary and secondary section.

Earlier this month, the school said it had decided to seek a winding-up order – liquidation – against PM Education Operation.

Last month, the school's former financial controller, who was fired on July 7, was arrested on suspicion of stealing nearly HK$600,000 from the institution.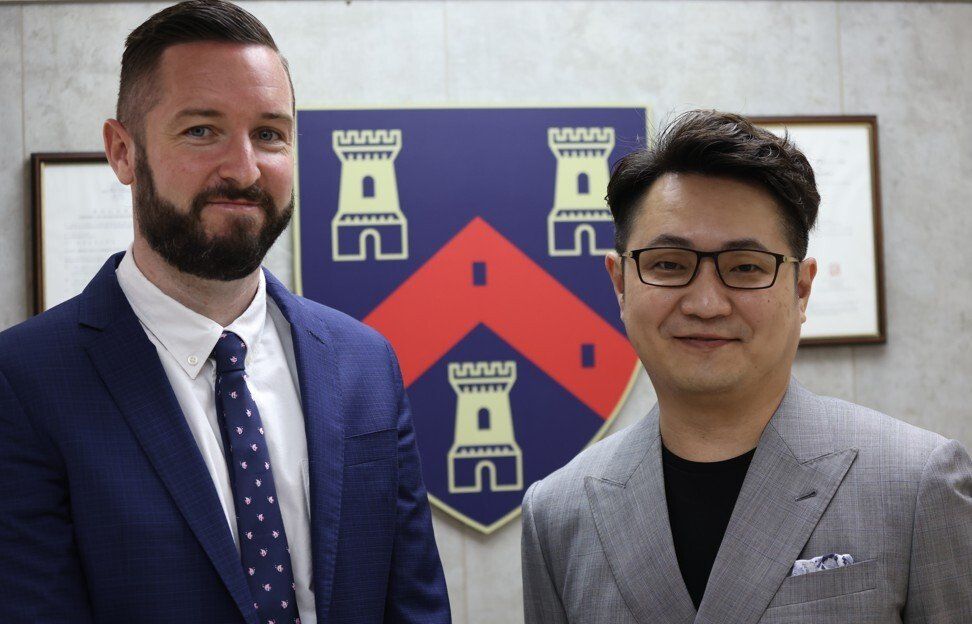 Dean Penney (left), assistant head of Mount Kelly School, and Edward Wong Pak-yin, its co-founder.

In June, the co-founder of the school, Edward Wong Pak-yin, blamed its financial woes on "messy" management and a loss of more than 30 per cent of its pupils amid the coronavirus pandemic.

He admitted Mount Kelly School had failed to break even for the past year, and had been falling behind on its expenses "by millions of Hong Kong dollars" for months.

But he denied that the school, which offers a British curriculum and charges parents between HK$154,990 and HK$195,000 annually, would be forced to close, pledging to keep it open while restructuring took place.

The school is a sister institution to the main Mount Kelly School in Devon, England.

Since revealing plans to open the school in Hong Kong in 2016, the former operator has been plagued by controversy.

It received a warning from the Education Bureau in November 2016 after it was found to have started recruiting pupils before completing registration applications. The school also took months to find a campus before it could formally open in 2017.