It was 17 years ago, on January 4, 2006, that Sheikh Mohammed bin Rashid became Ruler of Dubai, following the death of his brother, Sheikh Maktoum bin Rashid.
Shortly after he formed a new cabinet and launched Dubai Aerospace Enterprise (DAE), a global aerospace manufacturing and services corporation with Dh55 billion worth of investments. In the same year, he issued a law that legalized freehold ownership of land and property for UAE and GCC citizens, while allowing the same rights to non-GCC expatriates to pre-designated areas that will be approved by the Ruler of Dubai, and oversaw the first-ever Federal National Council (FNC) elections and praised the participation of women.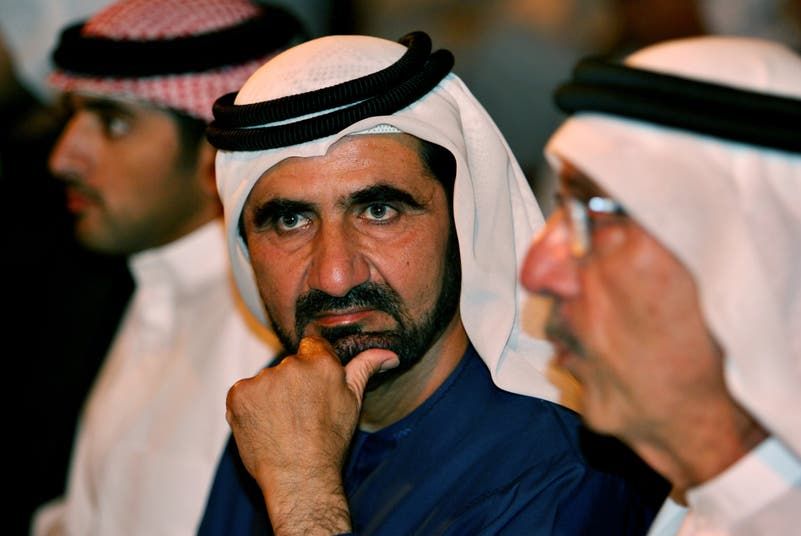 Emirates Prime Minister and ruler of Dubai Sheikh Mohammed bin Rashed al-Maktum attends the launching ceremony of a landmark aerospace enterprise in Dubai February 19, 2006.
A year into his new role and Sheikh Mohammed oversaw three landmark projects - the new floating bridge linking the two banks of Dubai Creek, the new waterbus transport and the new articulated buses – to strengthen Dubai's traffic and transport services and launched the now famed Dubai Cares campaign which aimed to fund education of poor children worldwide. As a result, the UAE-based global philanthropic organization successfully launched education programs reaching over 21 million beneficiaries in 60 developing countries.
In 2008, he appointed Sheikh Hamdan Bin Mohammed Al Maktoum as Crown Prince of Dubai and Sheikh Maktoum Bin Mohammed Al Maktoum as Deputy Ruler of Dubai, and in the following year launched 'Dubai 2020' to engage Emirati society in shaping their nation's future in bid to host the World Expo – which set the stage for the emirate's successful staging of Expo 2020 Dubai. The same year he continued to expand the emirate's rapidly progressive transport network with the launch of Dubai Metro.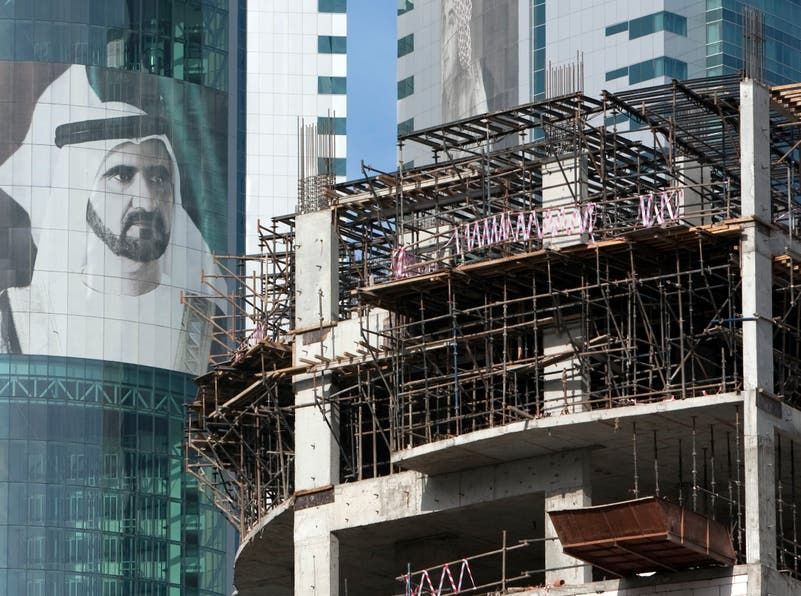 A picture of Sheikh Mohammed bin Rashid Al Maktoum, Vice President and Prime Minister of UAE and ruler of Dubai, is seen near construction sites in Dubai's Marina area, November 28, 2009.

It was four years into his role that Sheikh Mohammed inaugurated the Burj Khalifa; the tallest tower in the world that to this day remains one of the UAE's most visited tourist attractions. It was the year of new unveilings; in the summer of 2010, he launched UAE vision 2021 with aim of making the UAE 'one of the best countries in the world' by 2021 and also inaugurated Dubai World Central - Al Maktoum airport.

In 2012, accelerating Dubai's path to a sustainable future, Sheikh Mohammed announced plans to launch multi-billion-dollar solar project, the Mohammad Bin Rashid Al Maktoum Solar Park. Built by the emirate's electricity and water authority, Dewa. It is today the largest single-site solar park in the world, with total investments of more than $13 billion. Upon completion, it will eliminate more than 6.5 million tons of carbon dioxide emissions annually.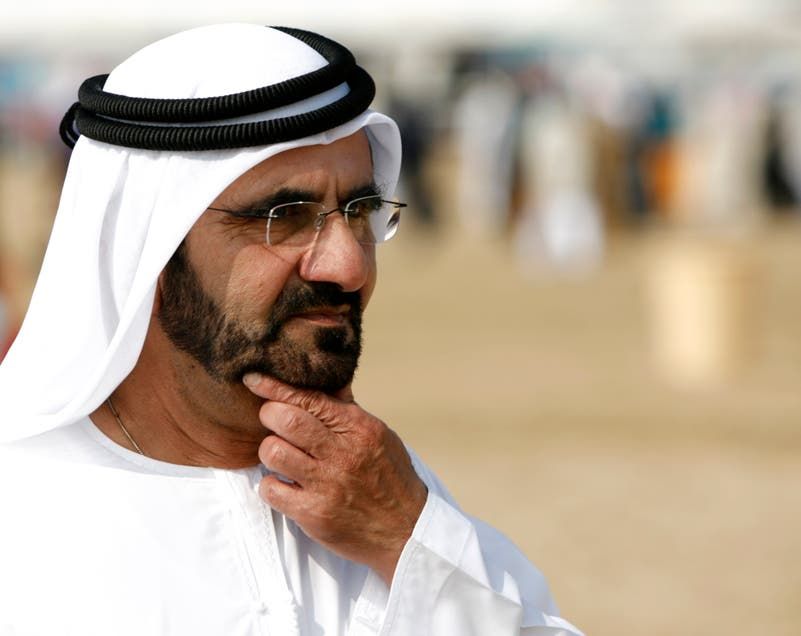 The ruler of Dubai, Sheikh Mohammed Bin Rashid Al Maktoum, walks toward the United Arab Emirates stable during a veterinary check at the equestrian endurance competition at the 15th Asian Games in the desert outside Doha December 14, 2006.

In 2013, Sheikh Mohammed officially opened Dubai World Central (DWC) - billed as Dubai's airport of the future – for passenger flights.

In 2015, he founded the Mohammed bin Rashid Space Center, in a sign that the country would be bidding to become a major global player in the space sector, announcing a mission to Mars set for some six years later.

In the same year, the Mohammed Bin Rashid Al Maktoum Global Initiatives (MBRGI) was launched – a charitable foundation consolidating philanthropic initiatives of Sheikh Mohammed combining under its umbrella over 30 humanitarian and developmental initiatives and entities.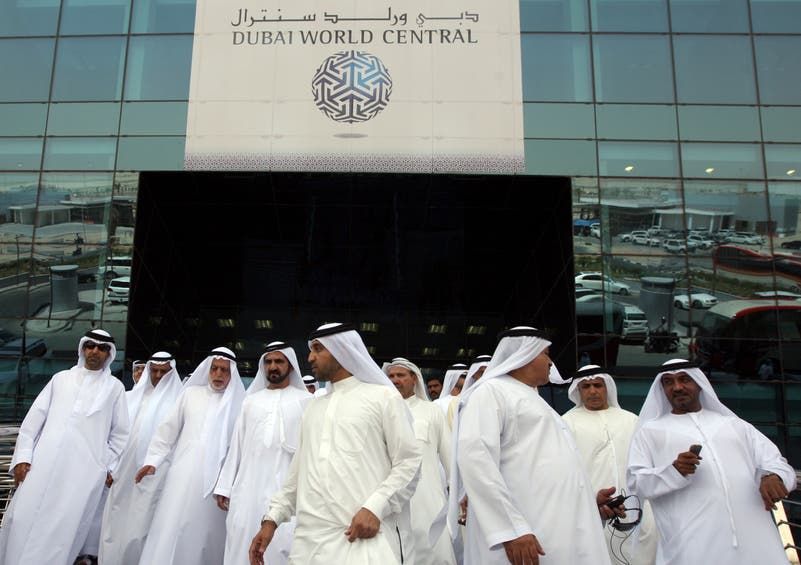 Prime Minister of the United Arab Emirates and the Ruler of Dubai Sheikh Mohammed bin Rashid Al Maktoum (4th L) walks during a media tour of Dubai?s newly inaugurated second airport, Dubai World Central Al Maktoum International, in Jebel Ali July 1, 2010.

In June 2017, two new initiatives were added to MBRGI foundation including the launch of the Sheikh Mohammed Bin Rashid Award for Tolerance, which was followed by the establishment of the International Institute for Tolerance. The plans aimed renouncing extremism in the UAE on the basis of religion, sex, race, color or language.

The UAE became the first Gulf state, under Sheikh Mohammed, to normalize relations with Israel under a US-brokered normalization agreement, dubbed the Abraham Accords, in 2020. The same year Sheikh Mohammed swore in the first Emirati ambassador to Israel, Mahmoud al-Khajah.

Sheikh Mohammed announced in 2021 that the 'Hope' mission had succeeded on February 9, 2021. Hope was first Arab mission to space to arrive at Mars.

As the UAE marked its jubilee celebrations in December 2021, Sheikh Mohammed announced the launch of the Projects of the 50 – a series of initiatives to boost economic growth and prepare for a rapidly changing future.

Under his rule the year 2021 also saw Dubai host Expo2020 which had been pushed back owing to COVID-19. Expo 2020 Dubai came to an end on March 31 after six months of events, performances, and cultural displays. The global showcase recorded more than 24 million visits with attendees hailing from 192 countries. This was the first time the event was held in the Middle East region.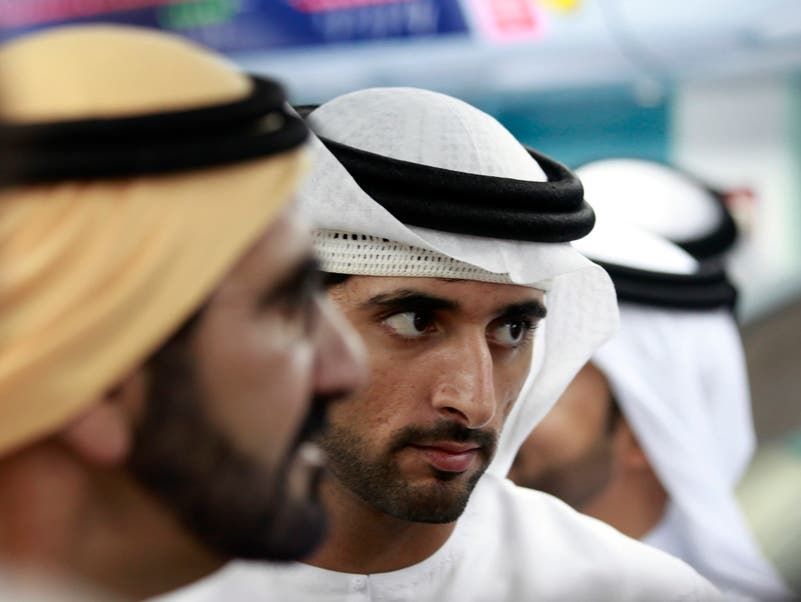 Dubai's Crown Prince Sheikh Hamdan attends the official launch of the Dubai Metro Green Line with his father Dubai Ruler and Vice-President and Prime Minister of the UAE Sheikh Mohammed bin Rashid Al Maktoum (L), September 9, 2011.

In 2021, Sheikh Mohammed – together with the UAE's now President Sheikh Mohamed bin Zayed Al Nahyan – launch the UAE Railways Program, the largest integrated system for transporting goods and passengers across the country. A key part of which will be Etihad Rail which is expected to carry millions of passengers between the country's major cities by 2030. It will allow passengers to travel from Abu Dhabi to Dubai in 50 minutes, and from Abu Dhabi to Fujairah in 100 minutes.