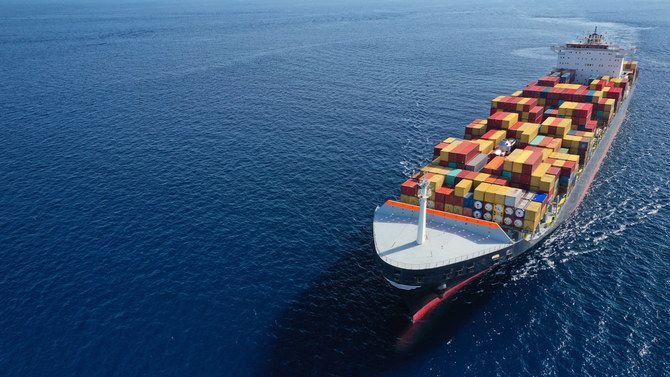 Saudi trade balance surplus surges to $12bn in February
Saudi Arabia's balance of trade witnessed its first increase in nine months as it grew by SR6 billion ($1.6 billion) in February 2023 compared to a month earlier.
The trade balance surplus surged 16.6 percent, reaching SR44.5 billion from SR38.2 billion in January, data released by the General Authority for Statistics revealed.

Ever since a SR8.2 billion increase last May, the Kingdom's surplus has been shrinking by an average of SR6.4 billion a month, showed the data.

The surge in February was primarily caused by the large drop in merchandise imports, which fell by 16.3 percent, or SR11.1 billion, from the month prior to reach SR56.6 billion.

Saudi Arabia's merchandise exports also tumbled by 4.5 percent in February, falling by SR4.7 billion to reach 101.1 billion, showed the GASTAT data.

On a year-on-year basis, the Kingdom's non-oil exports, including re-exports, decreased by 16.4 percent to SR20.9 billion in February compared to the same month in 2022.

In its report, GASTAT noted that the Kingdom's non-oil exports were pulled down by a 20.6 percent drop in chemical and allied industries, accounting for 33.2 percent of non-oil merchandise exports in February.

The report further pointed out that overall merchandise exports fell by 12.7 percent in February to SR101.1 billion, down from SR115.8 billion the year prior. This was driven by a 11.7 percent drop in the Kingdom's oil exports to reach SR80.2 billion in February.

Saudi Arabia's merchandise imports increased by 15.2 percent in February to SR56.6 billion compared to SR49.1 billion in the same period last year.

The report added that the most imported merchandise in February was machinery, mechanical appliances, and electrical equipment parts, which accounted for 20.8 percent of the total merchandise imports.

As imports rose by 15.2 percent and non-oil exports fell 16.4 percent year-on-year, the ratio of non-oil exports to imports dropped by 13.9 percent in that period to reach 37 percent.

China sustained its position as the top global export destination for Saudi Arabia that month accounting for 17.4 percent of total Saudi exports valued at SR17.6 billion.

It was followed by Japan with exports valued at SR10.2 billion — 10.1 percent of the total — and India at SR9.9 billion, which was responsible for 9.7 percent, showed the data.

As for the Kingdom's imports, China also took the lead, accounting for 23.4 percent of the total, worth SR13.2 billion.

The US followed with SR5.1 billion, or 8.9 percent of the total. India came in third with SR3.8 billion, or 6.7 percent of the total imports, showed the report.

Jeddah Islamic Port let through 30 percent of the total imports worth SR17 billion, making it the Kingdom's primary port for incoming goods in February.