Red Sea Global has released the findings of one of the world's largest environmental surveys of wildlife ecosystems carried out along 250 km of the Red Sea coastline.
RSG is the developer behind The Red Sea and Amaala, two of the most ambitious regenerative tourism projects in the world.

The comprehensive study covers species and natural systems in the areas around Lake Al-Wajh and north of the Amaala site.

John Pagano, the CEO of RSG, said that the company believed its development projects played a pivotal role in renewable tourism and in protecting the natural habitats of coastal and marine areas.

The study was supervised by a specialized scientific team from RSG with the support of global partner groups to ensure the application of the latest methods and technologies in monitoring critical natural assets.

Means of data collection included recording several physical, chemical, and biological variables along the coast, along with remote sensing through satellites to cover wider areas.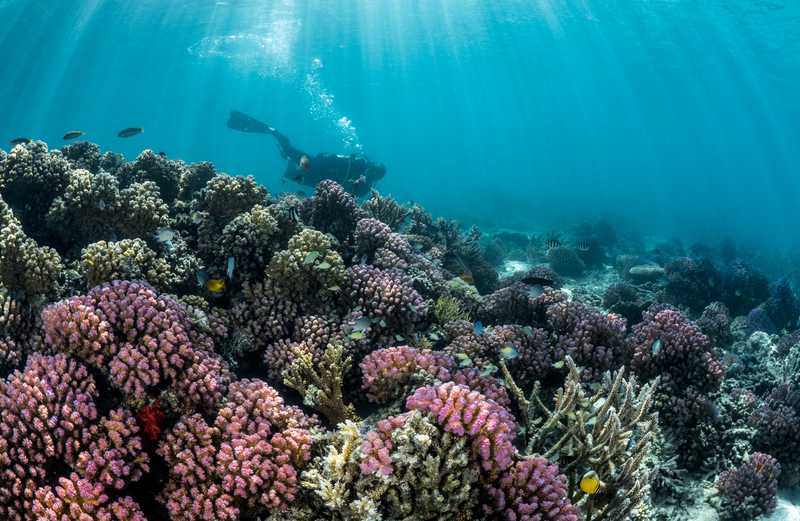 Pagano said in a report published earlier this month: "We've set a quantifiable target of achieving a 30 percent net conservation benefit by 2040, and we will continue to publish annual updates that measure our progress toward this ambitious goal.

"Key to that is setting a baseline from which we track progress and ensuring we are fully informed and understand the incredible biodiversity that surrounds our developments."

The survey, which was conducted in 2022, revealed that numerous threatened and endangered species are present in the Red Sea and have established breeding grounds at the location.

Some 74 hawksbill and 145 green sea turtle nesting tracks were recorded at Amaala, with 251 of the former and 613 of the latter in the Red Sea.

Some 193 fish species were recorded during the 69 Amaala surveys, with the most diverse families being wrasse (36) and damselfish (24).

The findings highlight the importance of environmental protection and regeneration efforts by Red Sea Global and other organizations in the region.

Omar Al-Attas, head of environmental protection and regeneration at RSG, said: "Our incredible team of local and international scientists are testament to the commitment made by the leadership of the group to show tourism can be a force for good, and demonstrate meaningful examples of more responsible approaches to the way we develop and operate."