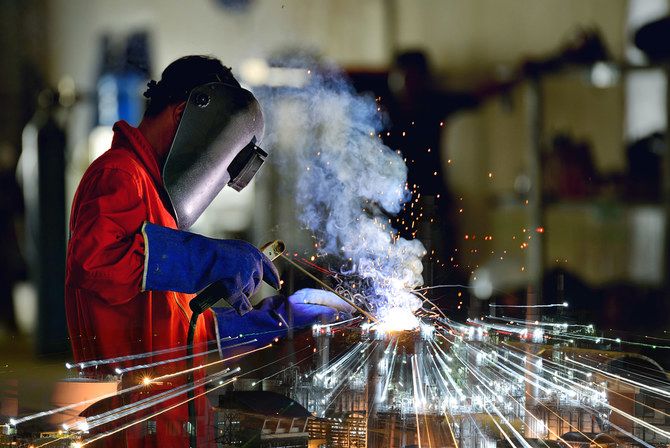 Number of industrial units in Saudi Arabia surpasses 10,000, latest figures show
Saudi Arabia is witnessing a rapid expansion of its industrial base with the number of factories reaching 10,518 in 2022 as compared to 8,499 operational units recorded a year earlier, official data showed.
The Ministry of Industry and Mineral Resources, in its quarterly bulletin, said that in the final quarter of 2022, licenses were issued to 248 industrial units and 150 factories with an investment volume of SR2.2 billion ($59 million) became operational.

The number of licenses issued in the fourth quarter of 2021 was 208.

This meant the estimated capital of the sector was SR1.42 trillion, up from SR1.26 trillion in 2021.

Foreign investments in the Kingdom's industrial sector slightly increased by 0.3 percent to SR70.79 billion — 8.3 percent of the total — in 872 factories as compared to the same period in 2021.

Joint ventures between local and foreign investors stood at 8 percent, the ministry added.

Data showed that the Riyadh region topped the list with 4,070 factories followed by the Eastern Province with 2,411 industrial units and the Makkah region with 2,029 factories.

The report also indicated that 2022 closed with around 697,365 employees working in the industrial sector, a decrease from 968,090 in the fourth quarter of 2021.

Small factories represented the major chunk with 5,407 factories, medium-sized factories stood at 4,295, and large factories at 816.

Chemicals factories led other industrial sectors with investments reaching SR478 billion while rubber factories saw an increase of 115 percent in investment volume to reach SR77.8 billion in the final quarter of 2022 compared to the same period in 2021.