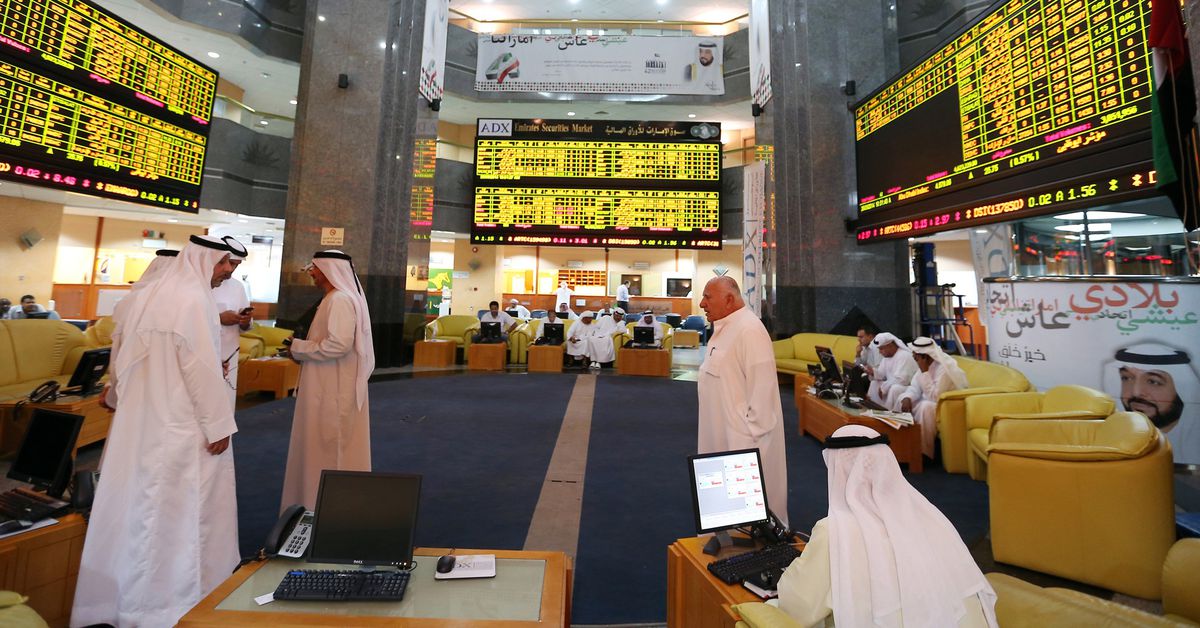 Most Gulf markets tumble on US bank's contagion fears
Most stock markets in the Gulf ended lower on Tuesday as fears of contagion risks from the failure of U.S.-based Silicon Valley Bank (SVB) dragged on financial markets.
Most Gulf currencies are pegged to the dollar and Qatar, Saudi Arabia and the United Arab Emirates usually mirror any monetary policy change in the United States.

Saudi Arabia's benchmark index (.TASI) finished 1% lower, weighed down by a 0.8% fall in Retail Urban Development Co (4322.SE) and a 1.1% decrease in Al Rajhi Bank (1120.SE).

Separately, Boeing Co (BA.N) is expected to sell nearly 80 787 Dreamliner airplanes to two Saudi Arabian airlines, Reuters reported on Monday, citing a source briefed on the matter.

Elsewhere, Saudi Basic Industries Corp (2010.SE) slipped 2.7% as the petrochemical maker went ex-dividend.

Dubai's main share index (.DFMGI) declined 1.5%, extending losses for a fifth session, with sharia-compliant lender Dubai Islamic Bank (DISB.DU) sliding 3.6%.

In Abu Dhabi, the index (.FTFADGI) tumbled 1.8%, driven down by a 2.7% drop in the United Arab Emirates' biggest lender First Abu Dhabi Bank (FAB.AD).

ADNOC Gas (ADNOCGAS.AD) eased 0.4%, a day after surging more than 18% over its listing price in its market debut.

ADNOC Gas' shares closed at 2.81 dirhams ($0.7651) apiece, versus its initial public offering price of 2.37 dirhams.

The uncertainties in the U.S. banking sector and the subsequent oil declines have fuelled price corrections in the Abu Dhabi stock market, said Farah Mourad, Senior Market Analyst of XTB MENA.

"Otherwise, the market could continue to benefit from strong local fundamentals and investors' interest in local IPOs when the global turmoil dies down."

The Qatari index (.QSI) concluded 1.9% lower.

Oil prices - a key catalyst for the Gulf's financial markets - dropped more than $2 a barrel, extending the previous day's slide, as the collapse of Silicon Valley Bank rattled equities markets and sparked fear about a fresh financial crisis.

Outside the Gulf, Egypt's blue-chip index (.EGX30) fell 0.5%, with top lender Commercial International Bank (COMI.CA) losing 2%.