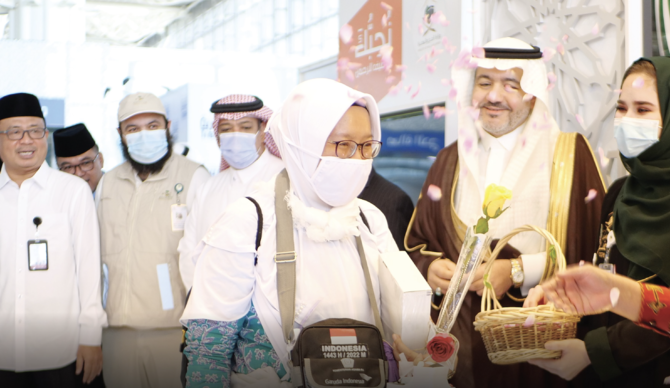 Indonesia welcomes Saudi e-visa facility as 'important step' in digitalization
Indonesia has welcomed Saudi Arabia's electronic visa facility, Jakarta's envoy in Jeddah said on Wednesday, following the recent launch of the initiative in seven countries.
The Saudi Ministry of Foreign Affairs launched the initiative last week to raise the quality of its consular services, replacing visa stickers with an electronic visa that will allow travelers' data to be read via a QR code.

The first phase of the initiative has been implemented in seven countries, including the UAE, Bangladesh and Indonesia, the ministry said in a statement.

"I appreciate the initiative of the Saudi government to have e-visa for countries, and then they started with certain countries like Indonesia," Eko Hartono, Indonesia's consul-general in Jeddah, told Arab News.

"Of course, this is a good step, this is an important step for the Saudi (government) to digitalize the issuance of visas," he said. "I would say the issuance of e-visas will benefit the movement of people from Indonesia."

Expecting Indonesians from across the archipelago will be eager to benefit from the new initiative, Hartono highlighted potential visitors residing outside big cities in Indonesia.

"I would expect that in the future they will find ways to make it easier for people to get e-visas because if they need to go to the Saudi Embassy (in Jakarta) or VFS (Visa Facilitation Services), it takes time, it's very costly and, of course, it's not convenient for the people," he said.

The latest development comes as the Kingdom revamps visa procedures and eases visa rules, as it aims to attract more foreign tourists and businesses.

The Gulf Cooperation Council, of which Saudi Arabia is a member, has reportedly been in talks to launch a "Schengen-style" visa for travelers aimed at boosting tourism in the region.