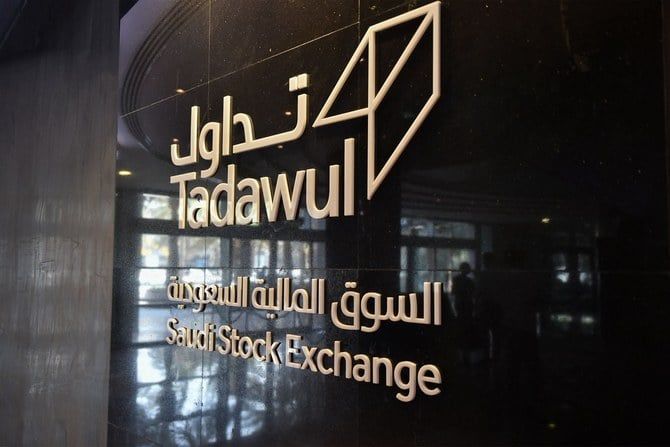 Closing Bell: TASI closes flat at 10,536 points as investors exercise caution
Saudi Arabia's Tadawul All Share Index extended last week's cautious stance as it closed flat — or 0.05 points up — to 10,536.91 on Sunday with no marked change in the global economic situation.
Even as Friday's US job reports registered a slight decline in growth in December, fueling speculations of a likely turnaround in the US Federal Reserve's hawkish stance, the market was not motivated enough to up its ante.

"The Saudi benchmark remained flattish during the day after gains in most of the sectoral indices were fully offset by a decline in large-cap sectors like banks and energy," Junaid Ansari, head of investment strategy and research at Kamco Invest, told Arab News.

All constituents, except Riyad Bank, Bank Albilad, and Amlak International Finance Co., fell in the Banks Index. Saudi British Bank and Saudi Investment Bank dropped 1.66 percent and 1.22 percent to close at SR38.60 and SR17.78, respectively.

Likewise, the Energy Index witnessed heavyweights such as Saudi Arabian Oil Co., Rabigh Refining and Petrochemical Co. take marginal hits to close at SR31.50 and SR10.94, respectively.

"The decline in the energy sector reflected the first weekly drop in crude oil prices in four weeks last week," said Ansari.

"Both energy and banks remain the worst performing sector this year with declines of 1.6 percent and 0.9 percent, respectively," he added.

TASI's total trading turnover slipped 18.7 percent to about SR3 billion ($800 million) from Thursday's SR3.69 billion despite 134 stocks of the listed 223 advanced and 69 declined.

Parallel market Nomu and MSCI Tadawul 30 Index also fell 100 points and 0.31 points to close at 19,204.43 and 1,465.37, respectively.

"Trading activity during the day saw improvements from the previous session but remained subdued when compared to average observed trading levels on the exchange," said Ansari.

The stock exchange on Sunday also had a slew of big-ticket corporate announcements that led to their share prices gathering pace.

Obeikan Glass Co. recommended a 33.3 percent capital increase to SR20 million through a one-for-three bonus share distribution, to be partly financed from retained earnings, the company said in a statement to Tadawul. Its share price gained 3.12 percent to SR86.

On Sunday, Arabian International Healthcare Holding Co., also known as Tibbiyah, informed the exchange that its wholly-owned subsidiary, Al Faisaliah Medical Systems Co., inked an SR52.74 million contract with National Unified Procurement Co. to supply medical orthopedics and spine consumables to governmental institutions. Tibbiyah's share price rose 3.67 percent to SR40.95.

Food production company Halwani Bros. Co. also announced that it had signed an amendment to the existing Sharia-compliant banking facilities agreement worth SR230.83 million with Al Rajhi Bank.

The value includes SR20.83 million medium-term financing, extending to the end of March 2024, and an SR210 million facility to finance working capital until July 2023. Halwani Bros. Co.'s share price blipped up 0.86 percent to SR47.

Meanwhile, Ladun Investment Co. signed an agreement to develop 260 residential units in Jazan for SR162 million, excluding value-added tax.

The company said that the project, covering an area of 44,020 square meters, will be implemented in partnership with the private sector.

The infrastructure and buildings will be constructed by Al-Manjoof Contracting Co., as per the off-plan sales model. Ladun's share price inched up 0.38 percent to SR15.78.

On the retail front, Al-Saif Stores for Development and Investment Co., also known as Alsaif Gallery, announced its expansion in Kuwait, where two branches were rented.

The first branch is expected to open in the first quarter of 2023 and the next one in the second quarter of 2023, according to a statement on Tadawul. Its share price closed higher at SR98.20.