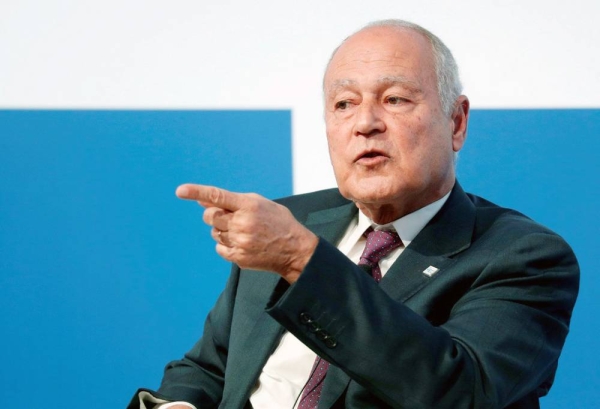 Arab League marks Nakba's 75th anniversary, says crimes against Palestinians 'unforgettable'
As the 75th anniversary of Nakba (the catastrophe) is marked, it remains paramount that the world should not forget the Zionist regime's crimes against the Palestinian people, said the Arab League on Monday.
Marking the occasion during an event, a statement by Arab League Secretary General Ahmad Aboul-Gheit — delivered on his part by Assistant Secretary for Palestinian sector affairs Ambassador Saeed Abu-Ali — said that the International Criminal Court (ICC) has an imperative to conduct a swift investigation into the ongoing crimes committed by Israel since its so-called inception.

International organizations, including the UNSC, must take a stance to end the Israeli occupation of Palestinian land to pave the way for the establishment of a Palestinian state within the 1967 borders and centered on the capital of east Jerusalem.

According to Aboul-Gheit's statement, the international community must also take action against the outrageous extreme right- wing policies of the Israeli government, which was antagonizing the people of Palestine.

The current Israeli occupation government refuses the two-state solution and blesses all actions aimed at boost illegal settlements throughout Palestinian lands.

Aboul-Gheit stressed that the Palestinian people have had enough of aggression and injustice that lasted for over seven decades starting 1948 when over 800,000 Palestinians were kicked off their lands and homes.

The Zionist forces then also destroyed 531 towns and villages during Al-Nakba.

Some 70 acts of genocide were carried out with 15,000 Palestinians killed in cold-blood, the statement noted, saying that since Al-Nakba some 100,000 Palestinians have lost their lives.

The impact of the day also affected over 5,000 Palestinians who dwelled in Israeli jails without justification or reason, the statement affirmed.

Also marking the occasion was member of the executive committee of the Palestinian Liberation Organization (PLO) Dr. Ahmad Abu-Houli who stressed the importance of lifting the injustices befalling on the Palestinian people.

He called for a specialized committee of Arab experts to look into ways to free Palestinian prisoners in cooperation with the international community, saying that their cause must be highlighted worldwide.

An international conference should be held to protect Palestinian prisoners organized by the Arab League and similar to the one held in Iraq back in 2012, he added.