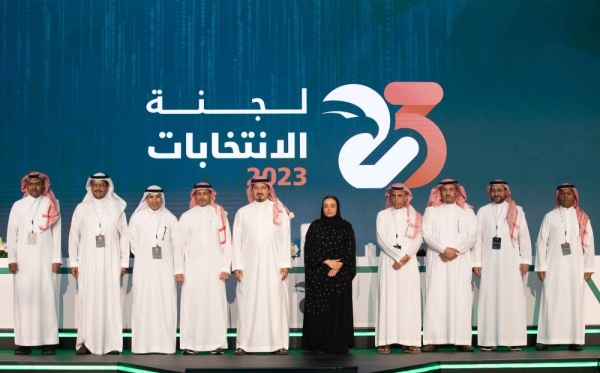 Almisehal re-elected SAFF president, Lamia Bint Bahian appointed vice president
Yasser Almisehal has been re-elected on Monday president of the Saudi Arabian Football Federation (SAFF) for the next four years from 2023 until 2027.
Lamia Bint Bahian will serve as SAFF vice president. She is the first Saudi woman to hold the position ever since the founding of the federation.

The federation's Board of Directors also included Khaled Al-Thubaiti, Naim Al-Bakr, Nazih Al-Nasr, Khaled Al-Muqrin, Ali Al-Shuailan, Moyeed Al-Shehri, Turki Al-Sultan, Abdul Aziz Al-Afaleq and Abdullah Hammad.

Almisehal thanked the members of the extraordinary general assembly held in Riyadh on Monday for renewing their confidence in him.

"Today, as a board of directors, we are in a more difficult stage than the first four years." He pledged to increase hope and minimize mistakes.

No other candidates submitted their nomination to run against Almisehal in the recent elections.

Almisehal, who is also a FIFA Council member from Asia, was elected president of SAFF in June 2019.

He was credited with scoring several remarkable achievements for Saudi football.

During his tenure, the Saudi national football squad qualified for the FIFA Qatar World Cup 2022 after emerging topper in the Asian group, which included Japan, Australia, China, Oman and Vietnam.

The Saudi team scored a stunning historic victory over Argentina in its first match in the World Cup.

Almisehal's capabilities could also be seen in the launch of the first ever strategy for Saudi football, as well as the opening of local offices for SAFF, success in the bid to host the 2024 FIFA Club World Cup; 2027 Asian Cup; and the 2026 Asian Women's Cup.

He has played a key role in founding the first Saudi women's team and the launch of the first ever Saudi women's professional league.