With a second round of voting scheduled for 28 May, we ask two experts for their thoughts on the Turkish election, and what it could mean for Ankara's future relations with its NATO allies.
It was a night of hope and anxiety in Turkey and beyond on Sunday as the country voted for its next President and parliament.

The conservative incumbent, Recep Tayyip Erdoğan and his main challenger Kemal Kılıçdaroğlu must lock horns again in a second-round run-off later this month after failing to secure 50% of the vote.

"This is a big defeat for the opposition. This is a huge defeat for the opposition," economist Arda Tunca told Euronews.

"There are lots of economic problems in Turkey. So this is the weakest point of the Erdogan regime. But still, the opposition is not the winner of the election," he added.

Opinion polls had given Kilicdaroglu a slight lead over Erdogan - who has ruled Turkey as prime minister and then president since 2003.

Turkey's media are dominated by pro-government outlets, and commentators have condemned a lack of reliable information and unfair conditions for the parties and candidates.
"There was no free media, no independent judiciary. State resources were used in favour of the incumbent, [the] electoral system is frequently changed and if you take into account all of these, you can understand a bit better why the polls were not necessarily so assertive in Turkey's elections," explained Ilke Toygur, a Professor of European Geopolitics at the University Carlos III of Madrid.
"Turkish people don't have any access to any reliable information, that is clear," said Arda Tunca. "It's very difficult to fight against a government which controls 90% of [the] media. There is no separation of powers."
'An identity crisis for Turkey'

Western leaders are left still holding their breath over an election which has huge international implications.

Kılıçdaroğlu has vowed to restore relations with its NATO allies, which under Erdogan, have stooped to historic lows.

In 2018, the EU froze Turkey's accession negotiations in response to what leaders called the country's "backsliding on the rule of law and on fundamental rights."

"Turkey is breaking away from the West, although it is a NATO member spiritually, Turkey is not a part of NATO anymore," said Arda Tunca.

"Turkey is aligned with Russia, with China, with some other countries in the East. But I cannot see that Turkey is a part of the Western world anymore, or even tries to be a part of the Western world anymore," he said. "So this is also an identity crisis for Turkey."

"[If Erdogan wins,] my assumption is that Turkey will be more definitely moved into the category of [a] generally friendly, unpredictable middle power, not necessarily a traditional ally where transactional relations dominate," Ilke Toygur told Euronews.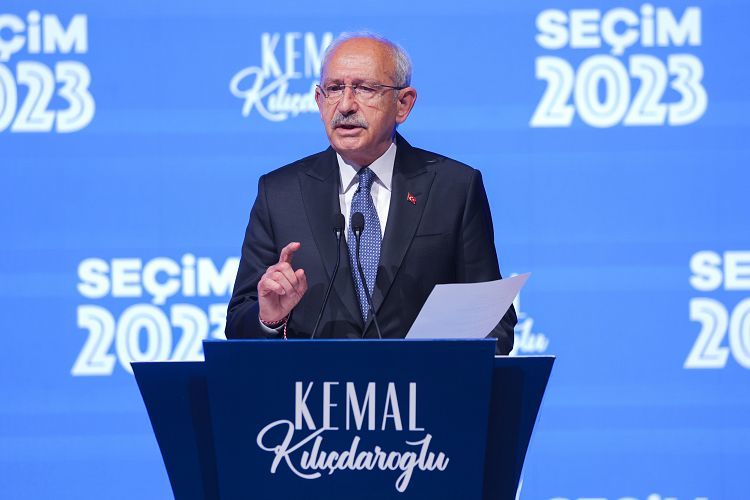 "If the opposition wins, it still has many promises of democratisation, institutionalisation and reclaiming the country's Western vocation, but is not necessarily going to be very easy if the parliament continues under the control of the AKP government."

Turkey has been hard-hit by a cost-of-living crisis, with the latest data putting inflation at around 44%, down from a high of around 86%. Erdogan's government also faced backlash for what critics say was its sluggish response to the 7.8 magnitude earthquake in February that left 11 southern provinces devastated.