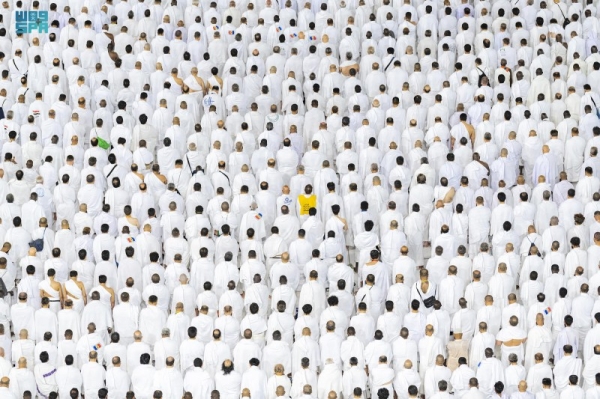 Ministry of Interior: No one will be allowed to cause any harm to pilgrims
Lt. Col. Talal Al-Shalhoub, spokesman of the Ministry of Interior, reaffirmed that the security forces will not allow anyone to inflict any sort of harm to the Hajj pilgrims. "We will not allow anyone, whoever they are, to expose the pilgrim to any harm, no matter whatever it is," he said while addressing the press conference of the senior officials of the concerned government agencies serving the pilgrims during the Hajj here on Thursday.
Al-Shalhoub said that the temporary committees have issued penalties against violators of the Hajj regulations. These violations include transporting illegal pilgrims; involve in operating fake Hajj campaigns; and attempt to perform Hajj without a permit. He stressed that those who caught without a Hajj permit will not be allowed to perform Hajj and the penalty will be slapped on them.

Addressing the press conference, Dr. Muhammad Al-Abdel Ali, spokesman of the Ministry of Health, said that health services have been provided to 53,000 pilgrims so far, and 1,736 pilgrims have been benefited from medical services through the Virtual Health Hospital.

He said that there are 23 hospitals with 4,650 beds and 25,000 medical staff to serve the pilgrims. "No epidemic cases have been reported among the pilgrims who are taking preventive steps through the early system to discover epidemiological cases," he said while stressing that the health status of the pilgrims is reassuring.