A practicing Saudi architect is thriving as an indie music singer in the Kingdom after first posting her music online anonymously more than a decade ago, crediting the Kingdom's rapid cultural shift as the catalyst for her success.
Nadine Lingawi, more popularly known by stage name Fulana (meaning anonymous female in Arabic), gave a roaring performance at XP Music Futures in Riyadh and Balad Beast in Jeddah in December last year.

Lingawi's performance at Balad Beast was a favorite for the singer, as her family hails from Jeddah's historic Al-Balad. "I was performing really close to the hotel that my family owned. It is interesting to bring music into a place that is truly my family root. It was like coming full circle … it was the best feeling ever," she said.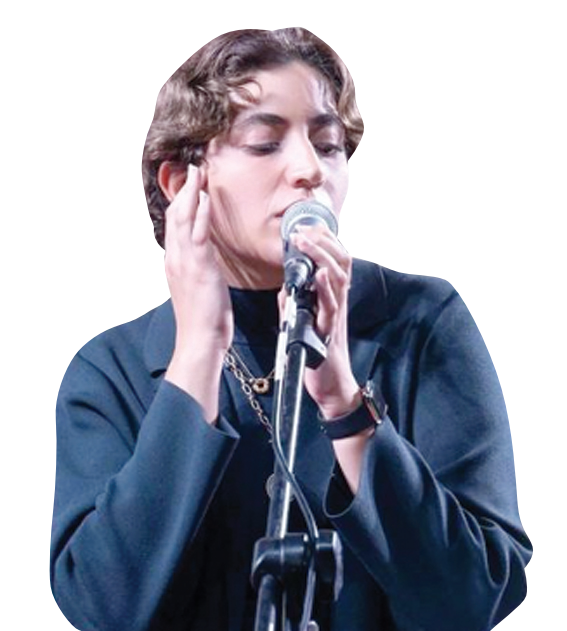 Nadine Lingawi
The Jeddah-based singer's songs are about love, vulnerability, heartbreak, loss and everyday life. They are rich in emotion as "there are so many layers ... it's like 1,000 conversations in one track."

Lingawi, 28, told Arab News: "What I sing about is not only about me, it is about a topic that anyone could relate to, that anyone could feel. Fulana is the story of all of us." Born in Vancouver, Canada, Lingawi has written expressive, mature songs, mostly in English, since 2010, inspired by a wide array of musicians including Metric, Bob Moses, BANKS, SOHN, Bonbo, Fakear and even Lady Gaga.

She has also created many songs in Arabic to connect with her community.

Lingawi aims to make her audience feel cheerful and good about themselves inside and out while performing live. "I want to really humanize it, that's why once I'm on stage I try to make it ... I don't want to say dancy but a lot more lively, just to get people emotional with me," she said.

The passionate singer's journey started in 2007 when she decided to unleash her talent anonymously as Fulana on SoundCloud, the online platform for emerging musicians.

"In the beginning, I did it very secretly. I put it on SoundCloud. I just didn't want anyone to associate it with me, just because when I started making music, it was more therapeutic. It was kind of like therapy for me."

It took until the Kingdom's recent cultural transformation for Lingawi to begin openly performing, alongside the countless other artists coming to the fore around Saudi Arabia.

In 2021, Lingawi signed with Wall of Sound, a record label leading the indie music scene in Saudi Arabia. The label is pushing boundaries in the region with artists like El Waili, Dirty Backseat, Idreesi, Samar Tarik, Skeleton Crowd and Klinsh, among others.

Wall of Sound had signed and launched the careers of more than 20 artists who have released more than 80 songs on music platforms and performed in more than 40 gigs in the Kingdom and wider region since 2021.

"I never found the safe space, but in Wall of Sound, they had no expectations of me but to be myself … they are home to me, and my godfather, truly the person who saved me, is Ahmed Shawly."

Wall of Sound was launched by Shawly, a seasoned professional, who spent much of the last two decades learning firsthand how the industry functions through his work with the likes of Rotana and Music Master.

The label was born from his desire to create something designed by musicians for musicians.

Under the label, Lingawi has released seven tracks and three albums, containing lyrics that are "pure and innocent, represent my culture, and myself as modest, humble and honest."

Lingawai said that her main profession as an architect has also helped shape her music and creativity, represented in her song "Minarets," which tells a story of struggle and salvation, and the rise and the fall of faith and hope.

"I had an instructor who taught me that architecture, practically, is frozen music. Through studying architecture, I learned a lot about music in terms of structure and weight … you'd find in certain songs that there's always a sense of space."