In the lead-up to the 27th UN Climate Change Conference, more commonly referred to as COP27, the Egyptian host city of Sharm El-Sheikh, situated on the country's glittering Red Sea coast, went green in every sense of the word.
From the fleet of electric vehicles that are transporting delegates to the ubiqitous solar panels designed to power all sectors of the local economy, Sharm El-Sheikh has become a showpiece for what a sustainable future might look like.

The all-important hotel industry has gone "green" too, embracing the latest in sustainable leisure and hospitality practices, including proper wastewater management, recycling, renewables and energy efficiency.

"Green Sharm has been a concept that was in our minds for the past 10 years," Yasmine Fouad, Egypt's minister of environment, told Arab News in the run-up to the summit.

"The opportunity of hosting COP27 in Sharm El-Sheikh gave us more motivation to change the whole city. It was really an opportunity for us as a government of Egypt to gather around one big environmental cause. It takes years for countries to change a city to a green city."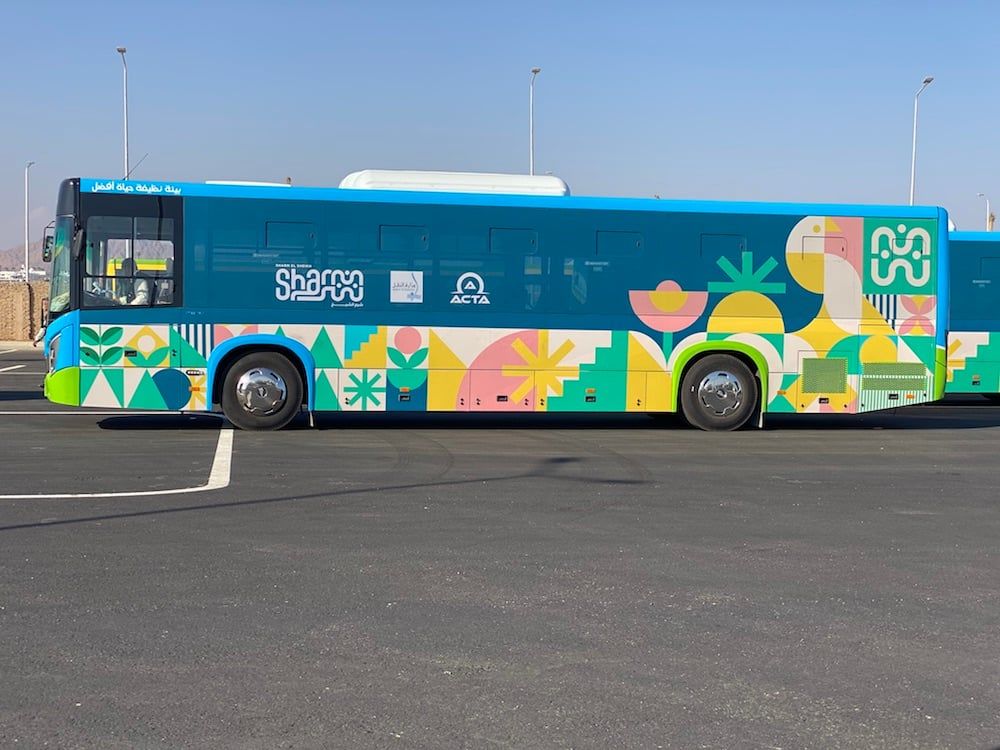 From the fleet of electric vehicles that are transporting delegates to the ubiqitous solar panels designed to power all sectors of the local economy, Sharm El-Sheikh has become a showpiece for what a sustainable future can look like.

UN Sustainable Development Goal 11 defines green cities as those that are dedicated to achieving environmental, social, and economic sustainability, with a focus on minimizing inputs of energy, water and food, and drastically reducing waste, heat output, and pollution.

Fouad says transforming Sharm El-Sheikh into a green city in time for the COP27 summit, the first to be held in the Middle East and North Africa, took the government 11 months to achieve.

She said: "We have four main components. One on sustainable transport, which are the eco-friendly modes of transportation. Then there's the solid waste management system. Third, expanding on renewable energy. And finally, what we call resource efficiency."

Sharm El-Sheikh has also been beautified with more green spaces — a method of reducing ambient temperatures — including the central park, covering an area of 40 acres in the Green Triangle area, which features a wide variety of shady trees and exotic plants.

However, it is the new green mass transit system that has earned particular praise. In March, the Egyptian government announced it would be laying on around 260 natural gas and electric-powered buses to transport delegations to the conference venue.

A fleet of 110 buses arrived on the city streets in October, with many more scheduled to arrive in time for the conference. They are equipped with air conditioning, electronic map displays and facilities for passengers with disabilities.

According to the Urban Transport Route Map, found on the official COP27 website, daily shuttle bus services will operate across the city throughout the conference.

Around 800 eco-friendly taxis, powered by natural gas rather than traditional diesel, will also be on hand, and will be fitted with smart-pay systems that allow passengers to pay their fare electronically.

Petrol engine vehicles are a significant global contributor to greenhouse gas emissions. Improvements in battery technology and investment in roadside charging stations have helped to boost the popularity and affordability of electric vehicles.

However, uptake of the new technology remains slow and the world is still way off track to limit the rise in global temperatures to around 1.5 C above pre-industrial levels, as stipulated by the 2015 Paris Agreement.

"Global emissions must fall between 2020 and 2025, while in reality emissions are still rising," the UN Intergovernmental Panel on Climate Change has warned.

"To have a chance of limiting warming to 1.5 C, global emissions must halve by 2030 and reach 'net-zero' by 2050."

Public transportation is not the only sector the Egyptian government has targeted for a green makeover in Sharm El-Sheikh ahead of the summit. Recycling and waste management have also been top priorities.

Egypt's Ministry of Environment signed a 10-year contract with the UAE-based Bee'ah Group and Egypt's rising environmental services company Green Planet to provide solid waste collection, transportation, street cleaning, and public utilities.

Both companies are working on future-ready waste management strategies that support Egypt's sustainability agenda, deploying world-class waste management infrastructure, efficient garbage collection and recycling services, employing a network of GPS-enabled vehicles, radio-frequency identification-tagged bins, and trained staff.

Already, visitors to Sharm El-Sheikh can see electric vehicles cleaning and sterilizing the city's streets and public squares, and special trash containers for food waste, recyclable materials, and mixed garbage. These containers are equipped with a GPS system that informs sanitation crews when a bin is full.

"We have more future plans for Sharm El-Sheikh even after the COP27," Khaled El-Melouki, head of projects at Bee'ah Group, told Arab News.

"We will increase the environmental awareness among inhabitants through campaigns about the importance of recycling and how to preserve the cleanliness of the streets, public areas and beaches.

"Also, we will have solar-powered bins that will be in front of the restaurants and hotels to collect cooking oil waste and there will be special containers to collect it."

The city's hotels and resorts will accommodate a huge number of guests during the COP27 summit. To prepare for the influx of patrons and to meet the government's green targets, several hospitality venues and leisure facilities have introduced eco-friendly practices.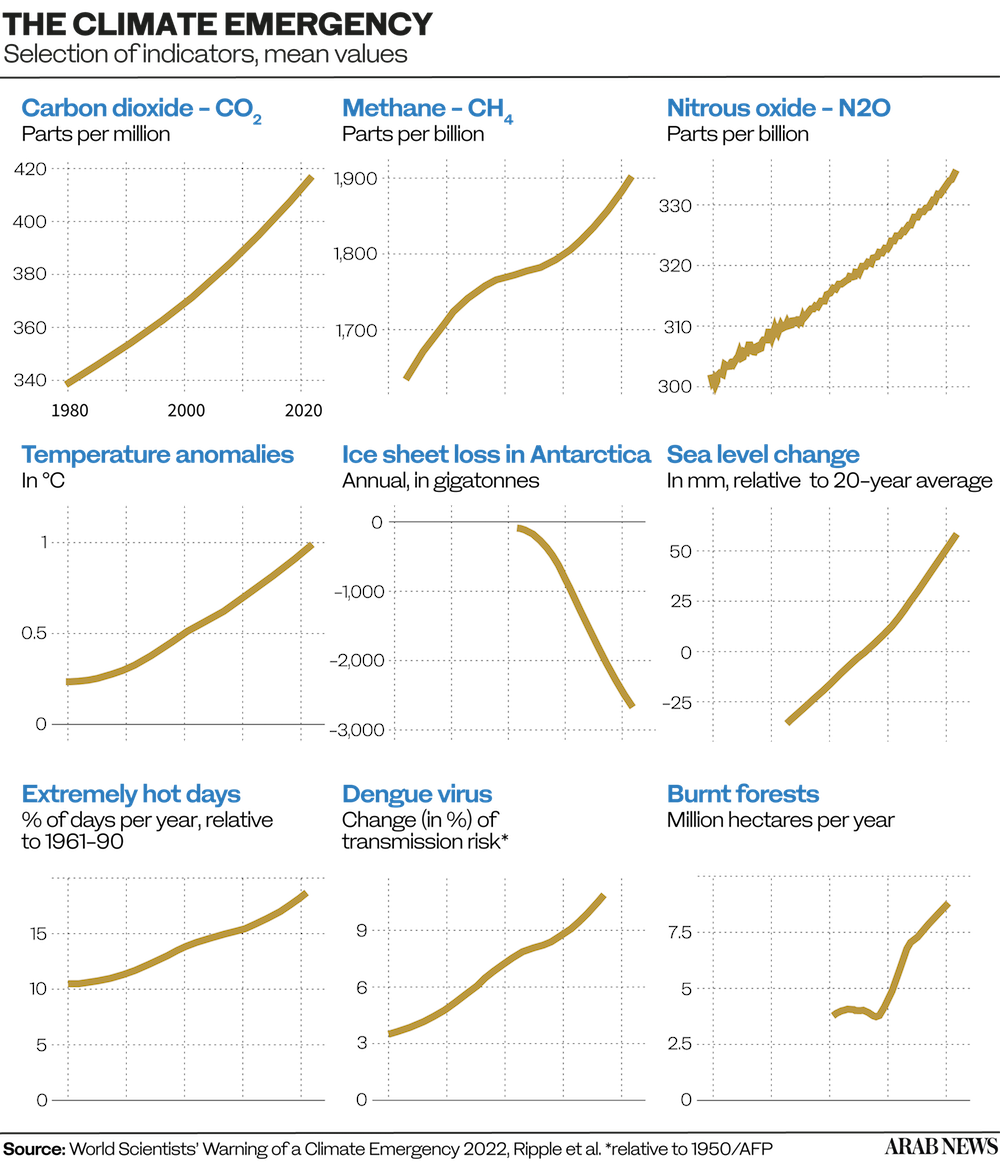 "The number of hotels that have been awarded the Green Star is about 120 out of a total of 160, while 60 diving centers received the Green Fin as they have been able to implement photovoltaic energy systems on rooftops," Heba Maatouk, a Ministry of Environment spokesperson, told Arab News.

"It is considered one of the recent necessities in ecotourism to rationalize the consumption of energy and water in the hotels and to shift to clean alternative energy in order to reduce the negative effects of the hotel industry on the environment, and reduce expenses, while providing a healthy and peaceful atmosphere for guests."

The Green Star Hotel is a national green certification and capacity-building program operated by the Egyptian Hotel Association under the supervision of the Egyptian Ministry of Tourism. The certificate helps hotels earn international recognition for enhancing their environmental performance and social standards while eliminating operational costs.

Diving centers that have been awarded the Green Fin certificate are those that protect coral reefs by following environmental guidelines, by educating patrons on how to treat these vulnerable ecosystems, and by adopting sustainable tourism measures.

Many of the city's hotels, diving centers, restaurants and other leisure and hospitality facilities have earned environmental ratings thanks to the widespread adoption of solar power — a plentiful resource in a region bathed in sunshine almost every day of the year.

In October, the local energy distributor Taqa Arabia announced it had commissioned the largest solar power plant in Sharm El-Sheikh, built on an area covering 250,000 sq. meters and with an annual production capacity exceeding 42 gigawatt hours — enough to supply clean electricity to more than 6,000 hotel rooms. ​

Around 30,000 participants and 120 heads of state are expected to arrive in Egypt for the COP27 climate summit. It comes as scientists warn the planet is nearing a tipping point with humanity's impact on climate fast becoming irreversible.

As world leaders, industry bosses and civil society groups prepare to transform their climate pledges into concrete action, Sharm El-Sheikh will provide an inspiring example of what is possible when the environment is put first.