Saudi bladesmith Hashem Alawami picked up his hobby of making knives from scratch while scrolling through social media.
"The hobby came in quite abruptly," Alawami said. "I was watching videos on YouTube on Japanese sword-making, and you know, the algorithm for YouTube figured out that's what I'm interested in. So, it started showing me how to make knives, how to heat, treat, how to put a handle on the knife and all that stuff," said the self-taught bladesmith.

Alawami's interest led him to enroll in online classes and forums to perfect his skills.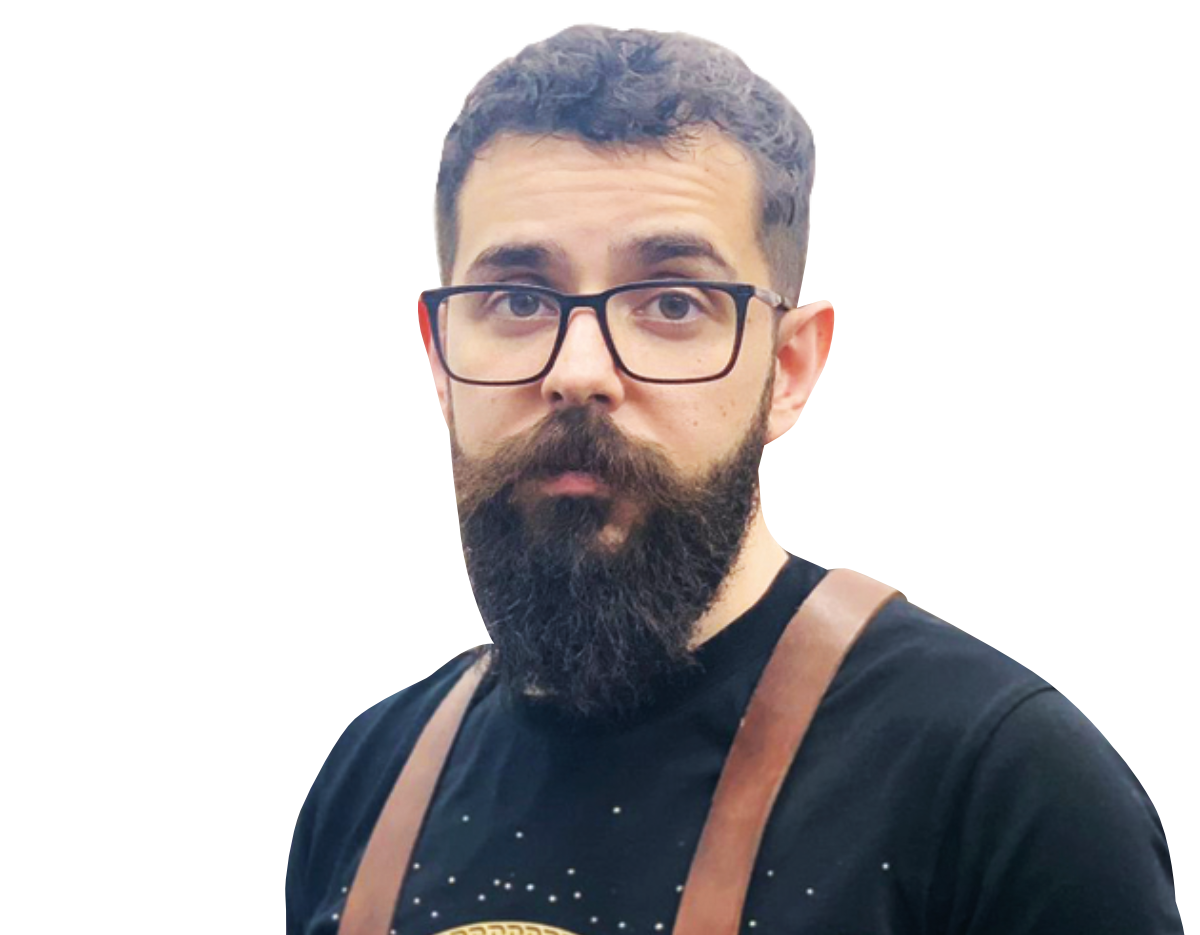 My products are for people who love cooking (and) who appreciate handcrafted art that is functional, says Hashem Alawami, Saudi bladesmith

"I learned knife-making all by my own. I did not have any mentors, nor did I befriend anyone who knew how to make knives. When I first started out, it was all self-taught from online forums such as BladeForums as well as YouTube, and I've signed up for a couple of online courses to teach the basics of knife making," he said.

Alawami starts by deciding if his creation will be a kitchen knife or a hunting knife. Based on this he sources imported materials, such as high-carbon steel or stainless steel, and then finishes by testing to make sure the product is up to standard.

"If I had to say, my favorite part of knife-making is when I put an edge on a knife and I start testing it. So before I send out any knife, I put it through rigorous testing. Cutting through vegetables, wood, through paper, just to see if the edge holds up. If the edge holds up, that means I've accomplished a good heat treat. Otherwise, we go start from scratch again. Knife-making is not extremely difficult but it requires technique and patience," he said.

Initially, Alawami's family were skeptical about his unconventional craft, thinking it might be harmful, but eventually came around to the idea.

While polishing his skills, Alawami "injured myself countless of times and although some of them were bad, in hindsight, they were really important for me to learn to respect the machines and the craft I'm working on."

Alawami enriched his knowledge of knife-making with Alkhobar-based Saudi knife-maker Mohammed Alsulaibikh, an engineer by profession. "I have learned so much from him and I am still in contact with him, learning and asking him questions all the time. He is definitely well versed in the craft; he thoroughly understands metallurgy and the procedures of making knives, making him a great mentor at the beginning of my journey."

Alawami enjoys combining his favorite hobbies; making a great knife and then using it to prepare recipes. "I love cooking and making a really sharp kitchen knife … it is something very satisfying to me. I believe that it makes a chef like his dish better and actually creates a better dish using a really sharp knife."

A clinical psychologist by profession, Alawami has turned his hobby into a part-time business. "My products are targeted toward a certain demographic, and that demographic is people who love cooking who appreciate handcrafted art that is functional," he said.