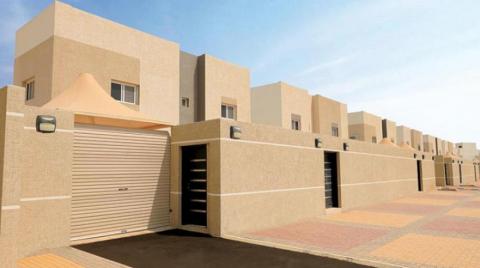 Saudi Housing Finance Jumps 11% in H1 2021
The demand for the subsidized residential real estate financing program in Saudi Arabia jumped 11% in H1 2021 at time when the Real Estate Development Fund announced that more than 520,000 families have benefited from the subsidized mortgage loan program since June 2017.
According to data released by the Fund, 103,000 families benefited from the financing and housing options of the "subsidized loan" program during the first six months of 2021.

Real Estate Development Fund CEO Mansour bin Madi explained that the subsidized real estate financing program recorded an increase of 11% during the first half of 2021, with the signing of more than 103,000 financing contracts, compared to 92,000 during the same period in 2020.

The total value of signed contracts exceeded SAR63 billion.

Madi referred to the Fund providing financing and housing options under the subsidized loan program allowing more than 45,000 individuals to benefit from ready-made housing units and more than 33,000 to sign up for self-construction projects.

The program has also given about 12,000 beneficiaries the opportunity to apply for housing units under construction.

Madi indicated that the subsidized real estate financing program recorded more than 520,000 financing contracts from June 2017 until the end of June 2021.

According to the chief executive, this is equivalent to 60% of what has been achieved during the past four decades.

"What has been achieved from the total subsidized financing contracts since its launch in 2017, confirms the confidence of Saudi families in the subsidized loan program," said Madi in a statement on Wednesday.

The subsidized real estate loan provides a good loan of up to SAR500,000, supported by profits of up to 100%.

This is done through financing and housing solutions that suit the needs and financial capabilities of citizens, and provides several housing options, including self-construction, the purchase of ready-made or under-construction housing units.