Preparations for the 22nd Arab Radio and Television Festival in Riyadh are complete, according to Mohammed Fahad Al-Harthi, president of the Arab States Broadcasting Union and CEO of the Saudi Broadcasting Authority.
The festival runs from Nov. 9 to 12 in Riyadh, with 30 countries scheduled to participate, including 12 from outside the Arab world. More than 1,000 media professionals from 200 media organizations — including radio and television networks and production and distribution companies — are expected to attend.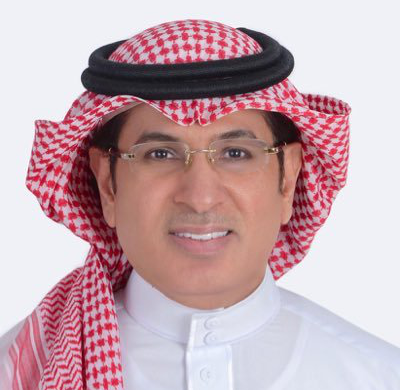 Mohammed Fahad Al-Harthi

Al-Harthi said that the SBA is hosting the festival as the development of the media industry is a vital part of Saudi Vision 2030. He predicted that Riyadh will become "the capital of the most important media-production industry in the region."

He added: "The festival will witness the launch of many initiatives and partnerships aimed at developing the Arab production industry, and drawing clear features for the future of professional standards for the media map in the region, based on the Kingdom's primary role as a leader in the Arab world."

Al-Harthi, who is also the head of the committee supervising, said the festival, which is being held outside of Tunisia — where its headquarters are based — for the first time in more than four decades, will coincide with the establishment of the Future of Media Exhibition.

"The Future of Media Exhibition aims to activate and revitalize media production, both for radio and television, in addition to creating a fertile environment for the exchange of ideas, opinions and experiences related to the latest developments in the media and content-creation industries locally, regionally and globally," he explained.

"It will be a platform for the most prominent production technologies this year and in the coming years, with the participation of a number of leading companies in production, broadcasting and the development of television and radio performance," he explained.

Hosting such events, Al-Harthi said, is also an opportunity to showcase "the tourist areas in the Kingdom, the qualitative value of the infrastructure for effective investment and fruitful opportunities, and the cultural and social transformations the Kingdom is witnessing that focus on the values of tolerance, coexistence, acceptance of diverse cultures, and deepening relationships with regional organizations and international actors."

The festival will include more than 30 workshops focused on filmmaking and independent media work, alongside roundtable sessions on topics related to television and radio production, sports media, fame, and the participation of women in cinema.

There will also be a ceremony at which more than 60 awards will be given out to the winners of the TV and radio competitions.

"The festival's guests will enjoy spending the most beautiful time in the capital city of Riyadh, which, in conjunction with the festival, is hosting various entertainment and cultural activities for Riyadh Season," Al-Harthi said.