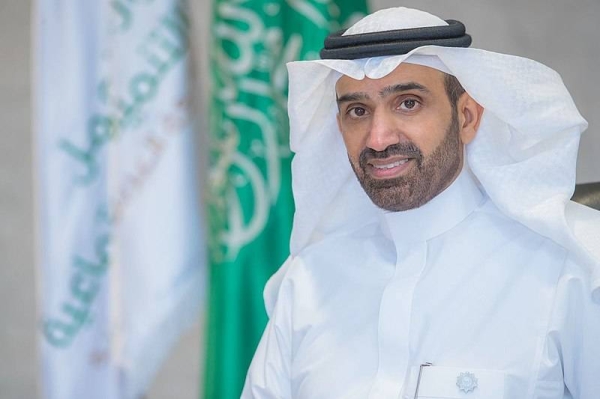 Al-Rajhi launches second edition of National Award for Voluntary Work
Minister of Human Resources and Social Development Eng. Ahmed Al-Rajhi launched on Friday the National Award for Voluntary Work 2022.
The award, in its second edition, comes to encourage voluntary work and achieve the objectives of the National Transformation Program and Vision 2030, which is to train one million volunteers.

Al Rajhi said: "The launch of the second edition of the National Award is an extension of the successes of the first edition last year, and the promotion of the concepts and practices of sustainable volunteerism, as well as the continuity of the Ministry's efforts to upgrade voluntary initiatives to create qualitative and tangible societal impact."

The National Award aims to stimulate volunteerism in a sustainable manner among individuals and entities, highlight and honor outstanding voluntary work and their sponsors, contribute to sustainable development in the field of volunteerism in the Kingdom, and enhance the quality of voluntary efforts and initiatives.

Six categories are targeted in the awards: government, non-profit, private, education sectors (universities, colleges, education departments), voluntary teams, as well as individuals.

The award includes three tracks: government, non-profit and private sectors, including universities, colleges and education departments, are in first track, the second track is for volunteer groups, and the third track is dedicated to individuals.

The Ministry invited those interested in participating in the Award from entities and individuals to visit the National Platform for Volunteerism.