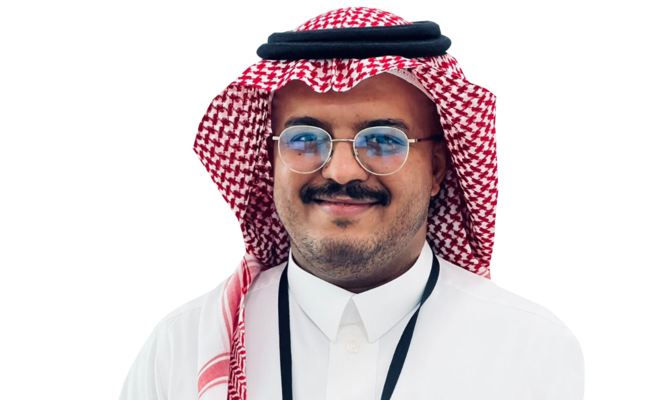 Who's Who: Taher Al-Muaddi, GM at Riyadh body monitoring expenditure and project efficiency
Taher Al-Muaddi has been the general manager of funding requests and business units support at the Government Expenditure and Project Efficiency Authority in Riyadh since July.
He is responsible for overseeing the development and implementation of policies, procedures and standards to manage all funding requests on a national scale.

He also supervises high-level technical reviews, as well as the implementation of operational plans, such as risk and quality assessments, to achieve consistency in all recommendations coming out of the authority.

Before his current position, Al-Muaddi served at the authority for two years, and was promoted into several positions, including as a senior consultant in January 2020. He then served as the senior consultant and technical enablers lead by the end of that year.

Six months later, he was promoted to director of enablement central operations, leading the establishment of satellite offices and change management in all government entities.

In 2014, Al-Muaddi joined the food and beverages firm PepsiCo., where he worked for five years in many cities, including Jeddah, Dammam and Riyadh, starting as production shift manager, then category operation manager in 2016.

From 2017 to 2018 he was the category operation and manufacturing support manager. In 2019, he was promoted to senior category operation and manufacturing support manager, then to senior PC (potato chips) operation manager, where he led the startups of several production lines and contributed to the biggest automation project in the region.

Al-Muaddi also served in Sunbulah Group, one of the largest food manufacturing companies in Saudi Arabia and the Middle East, for three years.

From 2011 to 2013 he worked at the firm as a process engineer. In 2013, he was promoted to planning and production manager overseeing a department of 60 employees.

Al-Muaddi received a bachelor's degree in science of system industrial engineering from King Fahd University of Petroleum and Minerals in 2010. He is also a certified KPI professional from the KPI institute in Melbourne, Australia.

In 2020, he became a certified change management professional from a professional training and coaching institute in Washington, US.