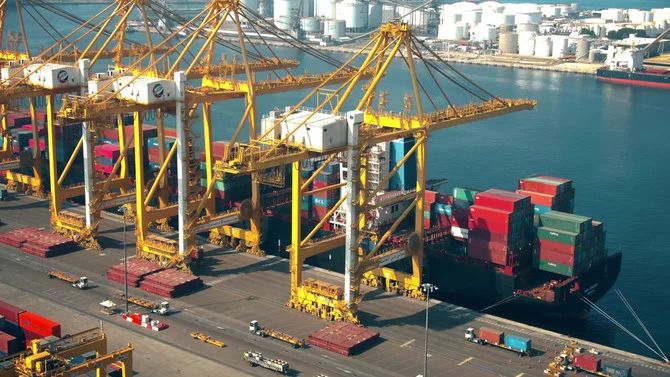 UAE non-oil economy strengthens as PMI stays over 56 mark in Sept: S&P Global
The UAE continues to witness strong growth in business conditions across the non-oil economy although its Purchasing Managers' Index slightly declined to 56.1 in September over the previous month, the latest data from S&P Global revealed.
August had recorded a slightly higher PMI of 56.7, but S&P considers any readings above 50 as growth while those below 50 are marked as contraction.

Hence, the September PMI figure of 56.1 is indicative of a strong improvement in the health of the non-oil private sector, it said.

"The UAE PMI was slightly lower at 56.1 in September, after August's 38-month high of 56.7, but was nonetheless indicative of another strong pace of improvement in the non-oil economy," said David Owen, an economist at S&P Global Market Intelligence.

As strong new business growth continued to drive increases in output and employment, S&P noted that firms also encountered relatively mild price pressures, as input costs rose only slightly after a renewed fall in August.

He added: "At a time of heightened global recession risks, these findings suggest that domestic businesses are keeping well clear of economic storms in other regions, helped by above-trend rates of growth in output and new business as the country continues to recover from the pandemic."

Moreover, higher levels of demand alongside faster payments to suppliers went on to decrease delivery times.

Firms recorded a slight increase in overall expenses in September, which was mainly attributed to a rise in input costs, and higher wages.

However, reductions in energy prices and other commodities countered it — keeping inflation cost low in comparison to the first half of 2022.

Expectations are more optimistic this month as more firms in the UAE are looking to increase their business activity, but it is still weaker than the long run trend.

Similar to the UAE, Saudi Arabia's PMI also dropped this month from 57.7 to 56.6 but is well beyond the 50 S&P mark.

Saudi firms remain confident in production growth and in the future of business activity for the coming year.