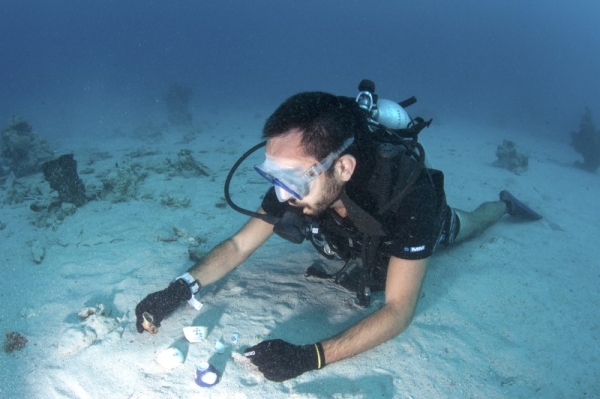 TRSDC partners with Culture Ministry for first Saudi underwater archaeological excavation
The Red Sea Development Company (TRSDC), the developer of the world's most ambitious regenerative tourism project, has partnered with the Saudi Ministry of Culture to deliver the Kingdom's first underwater archaeological excavation along the Red Sea coast. TRSDC signed on Tuesday a Memorandum of Understanding (MoU) with the Heritage Commission and a second MoU with the Museums Commission.
The MoUs, which were inked by Hamed Fayez, deputy minister of culture and vice chairman of Heritage Commission and Museums Commission, and John Pagano, Chief Executive Officer of TRSDC, aimed to unite efforts in the fields of archaeology, heritage, history and sustainable tourism along Saudi Arabia's Red Sea coast. It would also encourage mutual collaborations across a series of initiatives including the delivery of the Kingdom's first underwater archaeological excavation, according to a press statement of TRSDC.

Pagano said the Red Sea coast of Saudi Arabia is rich in history, positioned at the heart of global trading routes for centuries. "Partnering with the Heritage and Museums Commission allows us to both explore the historical significance of this unique region and ensure the preservation of our discoveries. TRSDC is committed to responsibly developing the extraordinary natural beauty and historical value of the Red Sea and we look forward to close collaboration to advance the Kingdom's heritage conservation efforts," he said. The coastal waters of the Red Sea contain significant points of historical interest and the partnership facilitates an expedition led by The University of Napoli L'Orientale to deliver the Kingdom's first underwater excavation.

Saudi Arabia traces its roots back to the earliest civilizations of the Arabian Peninsula. Over centuries, it has played an important role in history as the birthplace of Islam and an ancient trade center, linking the Mediterranean world with eastern and southern sources of incense, spices and other luxury goods. The partnership also enables a full seabed survey to be delivered, stretching from Jeddah, upwards along the coastlines of The Red Sea Project and AMAALA. The survey planned for later this year, will identify archaeological remains in the ocean floor, which can potentially be excavated thereafter.

Through the partnership with the Heritage Commission and Museums Commission, a program will be launched to design and build the first maritime museum, representing the first facility to properly conserve and display underwater archaeology in the Kingdom. This world class facility will allow future wrecks found by the broader marine archaeology survey to be excavated and preserved. This will become an educational attraction for future visitors as well as Saudis who are keen to understand their exciting past and the central role the Kingdom played in the development of the region. The shipwreck is currently the most intact and best-preserved wooden shipwreck in the Red Sea. It occurred sometime between 1725-1750 and is located in Al Wajh lagoon.