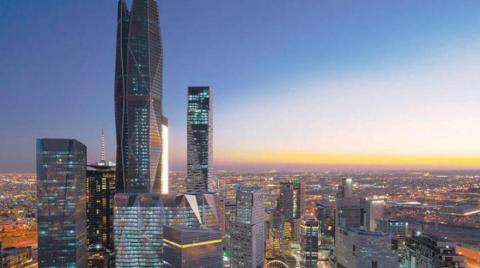 Saudi Gov't Agencies to Submit Actual Values of Performance Indicators
The Saudi authorities approved the National Center for Performance Measurement "Adaa" recommendation to have all government agencies commit to submitting the actual value of their performance measurement indicators on Adaa's integrated platform.
Actual values must be presented by state agencies periodically and in coordination with Adaa's quarterly report. In the case of challenges arising, all issues about the indicators must be resolved 30 days before the start of each quarter.

Adaa is an independent government body. It was founded in 2016 after the Council of Ministers approved its establishment, based on the recommendation of the Council of Economic and Development Affairs.

The center reports directly to the prime minister. It aims to build and initialize performance measurement processes in public entities by providing the necessary support by utilizing unified tools and models that assist public entities in their ability and efficiency to deliver better performance.

Moreover, Adaa publishes quarterly reports on the delivery progress of strategic goals, initiatives, and key performance indicators (KPIs) of public entities to track their development in realizing the Saudi national transformation plan, Vision 2030, in addition to measuring beneficiary satisfaction on public services.

Adaa's mission includes implementing processes that measure public entity performance and support achieving the Kingdom's Vision 2030, associated development plans, and improving communication with beneficiaries.

The center works to continuously build and develop performance measurement tools and indicators, deliver reports on the performance of public entities, which can be employed in developing government performance, and support the process of developing public services by measuring the quality of services and beneficiary satisfaction.

Supporting public entities in achieving their strategic plans, analyzing difficulties public entities face in achieving their goals and finding fit solutions, and spreading the culture of measuring, examining, and improving public entities' performance and enhancing their abilities in measurement are all a part of Adaa's mandate.

Adaa had officially launched its Watani App. A user-centric, data-driven engagement platform designed to measure beneficiary's satisfaction — be he a citizen, resident, visitor, or investor — regarding the public services.

Watani enables beneficiaries to rate and deliver feedback and suggestions that support the improvement of public services.

The application contains more than 30,000 government service centers and 80,000 identified services covering more than 1,150 cities, towns, and villages in the Kingdom. It also enables the assessment of more than 125 electronic services provided by 22 government electronic platforms.