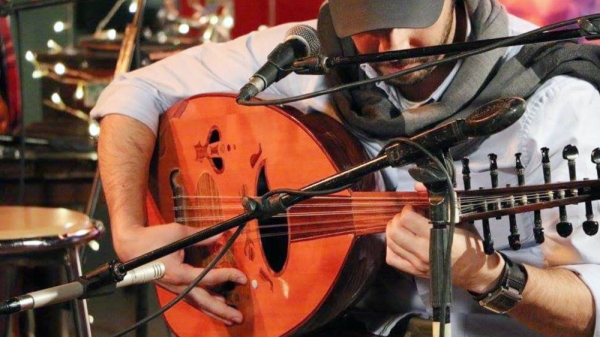 Saudi artist Abdulrahman to perform his experimental project 'The Hope Will Never End' at Maraya in AlUla
Saudi Artist Abdulrahman Mohammed is set to take the stage at Maraya in AlUla performing his experimental project "The Hope Will Never End" on Jan. 7, 2022.
An improvisational composer, independent, experimental singer and musician, Abdulrahman Mohammed's passion lies in creating Arabic improvisational composing, combining it with Western, Indian, Mediterranean musical types, such as acoustic, indie, folk, progressive, light jazz, and instrumental Arabic songs.

Abdulrahman is known for taking traditional Arabic love poems and creating improvisational compositions tailored for his distinctive voice.His songs such as "Ya man Hawah" and "Lamma tlagaina" can be found on his YouTube channel, which he launched in 2008. Also on his channel is the lyrical music project called "The Hope Will Never End," which took ten years to complete its journey.

Abdulrahman has performed in many cultural Arabic and international theatres and many universities in Kuwait, Jeddah, Cairo and Sharjah. He also participated in several alternative and independent music festivals.

Abdulrahman Mohammed's "The Hope Will Never End" journey is bringing him to the award-winning Maraya next. Sure to bring a fresh take to AlUla, don't miss out on this exciting alternative experimental music concert.