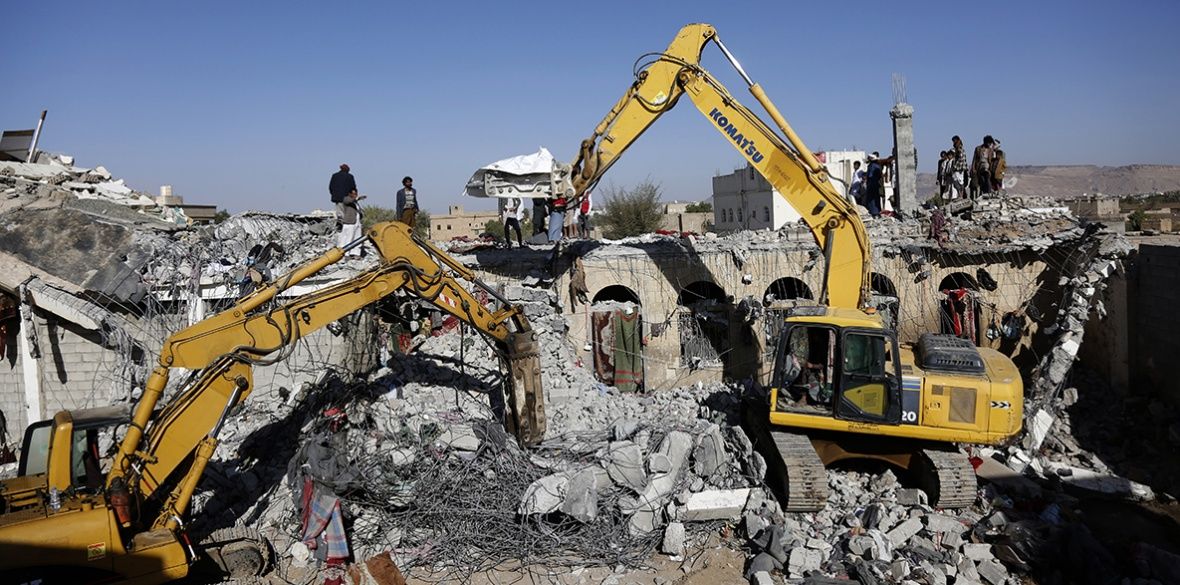 Saudi Arabian warplanes carry out at least 50 airstrikes on Yemen in just 24 hours
SAUDI Arabian warplanes continued to pummel Yemen today, carrying out at least 50 air strikes in just 24 hours, according to local reports.
Bombing started on Tuesday and lasted until early Wednesday morning, targeting residential areas in the capital Sanaa and the south-western Taizz province, television network al-Masirah reported.

Missiles were launched in the western provinces of Marib, Shabwah and al-Jawf on at least 37 occasions, it added.

Yemen's Houthi government warned that it would retaliate against those supporting the Saudi-led war on Yemen as a legitimate form of self-defence.

Drone strikes have already targeted "deep inside" the United Arab Emirates (UAE) and the Houthis have said the Popular Committee militias will not lay down their arms until the total liberation of Yemen.

"The UAE will receive greater strikes from the Yemenis if it does not withdraw from the [Saudi-led] aggression," the prime minister's spokesman Hamid Abdel Qader said.

"An eye for an eye and a tooth for a tooth, and Yemeni blood is not cheap, and the blood of the Saudis and Emiratis is not more valuable than the Yemenis."

A number of Western countries including Britain and the United States have condemned the Houthi response to Saudi aggression while remaining silent on attacks by Riyadh.

Last week more than 100 people were killed in air strikes on a prison in Yemen, while three children were killed while they played football in Hudaydah as air strikes targeted residential areas.

But Yemen's National Salvation Government Foreign Minister Hisham Sharaf Abdullah said the hypocritical stance of Western countries was taken out of self-interest.

The Saudi-led coalition has been accused of war crimes, with the United Nations saying some 377,000 have been killed as a result of a bombing campaign that began in March 2015.

Despite the accusations Riyadh has the continued support of Britain, France and the US, which has sold arms and provided tactical and military support to Saudi Arabia.

They are supporting a bid to reinstall the government of president Abed Rabbo Mansour Hadi, who was ousted in a popular Houthi-led uprising.

"To all those who threaten to put us on the 'terrorism' list, we say: a terrorist is someone who has been killing and besieging the Yemeni people for seven years," Mr Abdullah said.