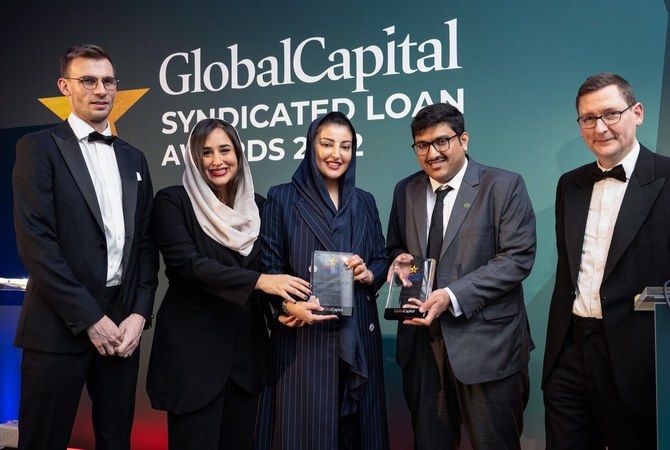 Saudi Arabia's PIF receives 2 awards at Global Capital ceremony   
Saudi Arabia's Public Investment Fund received two awards at the Global Capital Syndicated Loan Awards ceremony in London last week.
The PIF was awarded the Emerging Markets Loan of the Year, as well as the Middle East Loan of the Year in the ceremony.

"With a pivotal role in realizing Vision 2030, Saudi Arabia's economic transformation program, PIF's ambitious strategy is propelling the national economy with an impact felt well beyond Saudi borders," stated the PIF's official site regarding its objectives.

According to the site, its achievements include 71 PIF companies, 13 strategic sectors, and over 500,000 direct and indirect jobs created, with $620 billion worth of assets under management as of the first quarter of 2022.

"Passionate about leading local economic development, localizing cutting-edge technology and knowledge, PIF is expanding its portfolio of international assets, investing in global sectors and markets by building strategic partnerships, and launching initiatives to contribute to the goals of Vision 2030," added the site.

The 20th annual Syndicated Loan, Leveraged Finance and Private Debt Awards Dinner was held on Feb. 22 at the Waldorf Hilton in London.

The event hosted guests from a number of leading banks, investment firms and advisers from Europe, Middle East and Africa region.

The winners were decided by a poll of market participants and covered a period starting from Nov. 20, 2021, to Nov. 15, 2022.